'West Wing' Reunion Coming To HBO Max This Fall
By Emily Lee
August 26, 2020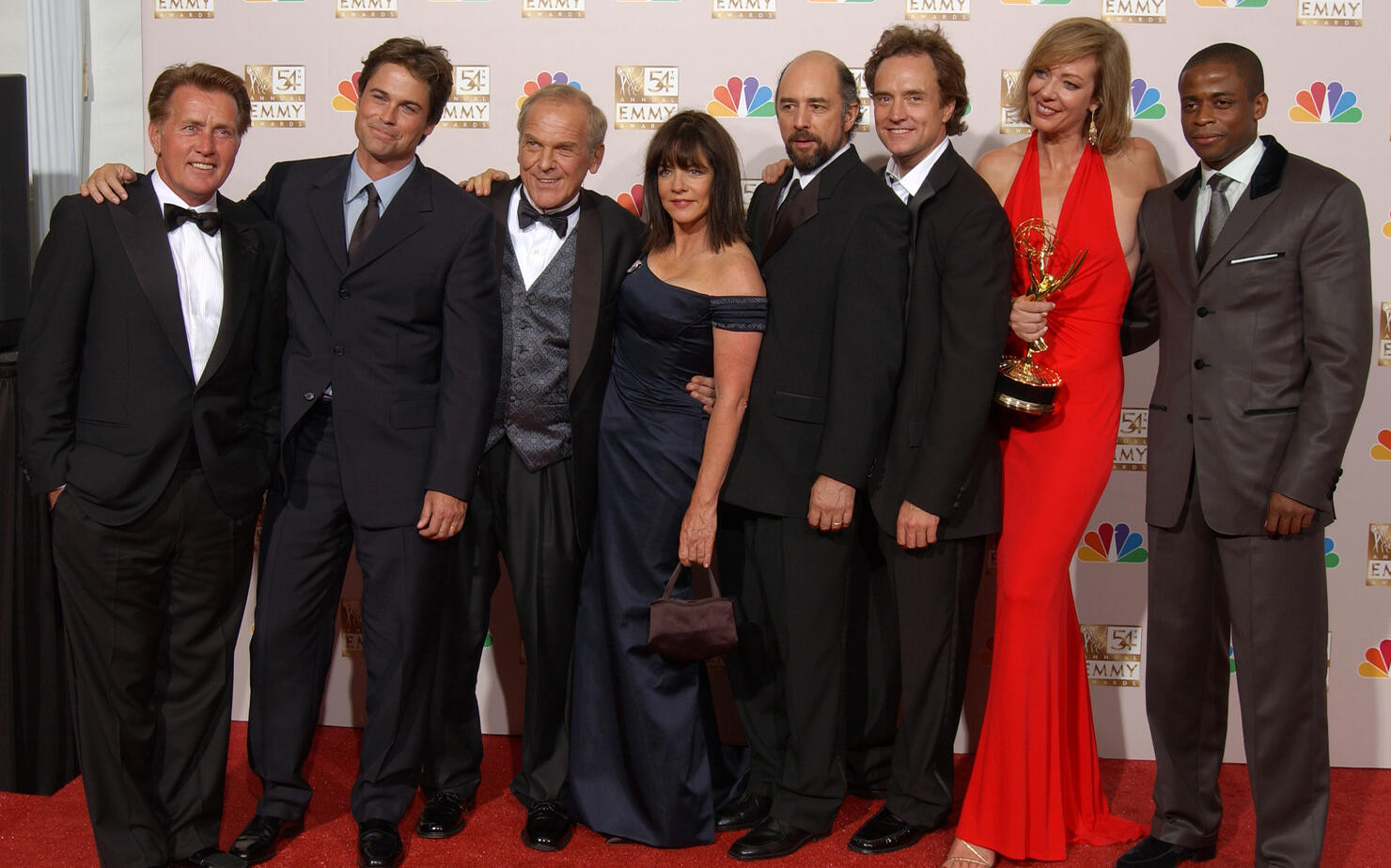 President Bartlet is getting his old team back together.
On Tuesday (August 25), Variety reported that the cast of NBC's beloved White House drama The West Wing will reunite this fall for an important cause. This reunion will be the first time in nearly two decades that the original cast will perform together. The special, which aims to raise awareness for When We All Vote, is set to air on HBO Max.
The reunion, titled "A West Wing Special to Benefit When We All Vote," will be a theatrical staging of the "Hartsfield's Landing" episode from The West Wing's third season and will be shot at the Orpheum Theater in Los Angeles in early October. Here's the official description for the episode:
The president plays chess with Sam and Toby literally, and with saber-rattling Chinese figuratively, in a game of brinkmanship, and Josh tries to account for all 42 votes cast in a portentous New Hampshire presidential primary.
Rob Lowe, Dulé Hill, Allison Janney, Janel Moloney, Richard Schiff, Bradley Whitford, and Martin Sheen are all set to reprise their roles from the episode. Series creator Aaron Sorkin will write original material for the special event, as well, according to Variety. Sorkin will serve as executive produce along with Thomas Schlamme, who was an executive producer for the show's original run, and Casey Patterson. Schlamme will also direct the special.
"Tommy and I are incredibly excited to be getting The West Wing cast back together for this staged reading and to support When We All Vote in their efforts to get all of us involved in this election," Sorkin said in a statement.
In addition to the entire original cast reuniting for the first time in twenty years, the special episode will also feature act breaks from Hamilton and In The Heights creator Lin-Manuel Miranda, former First Lady Michelle Obama, and former President Bill Clinton.
While the reunion is scheduled to film in early October, a release date for the special has yet to be announced. Are you excited to see the cast of The West Wing back together?
Photo: Getty