Sailor Questioned Over Fire On Navy Ship That Burned For Four Days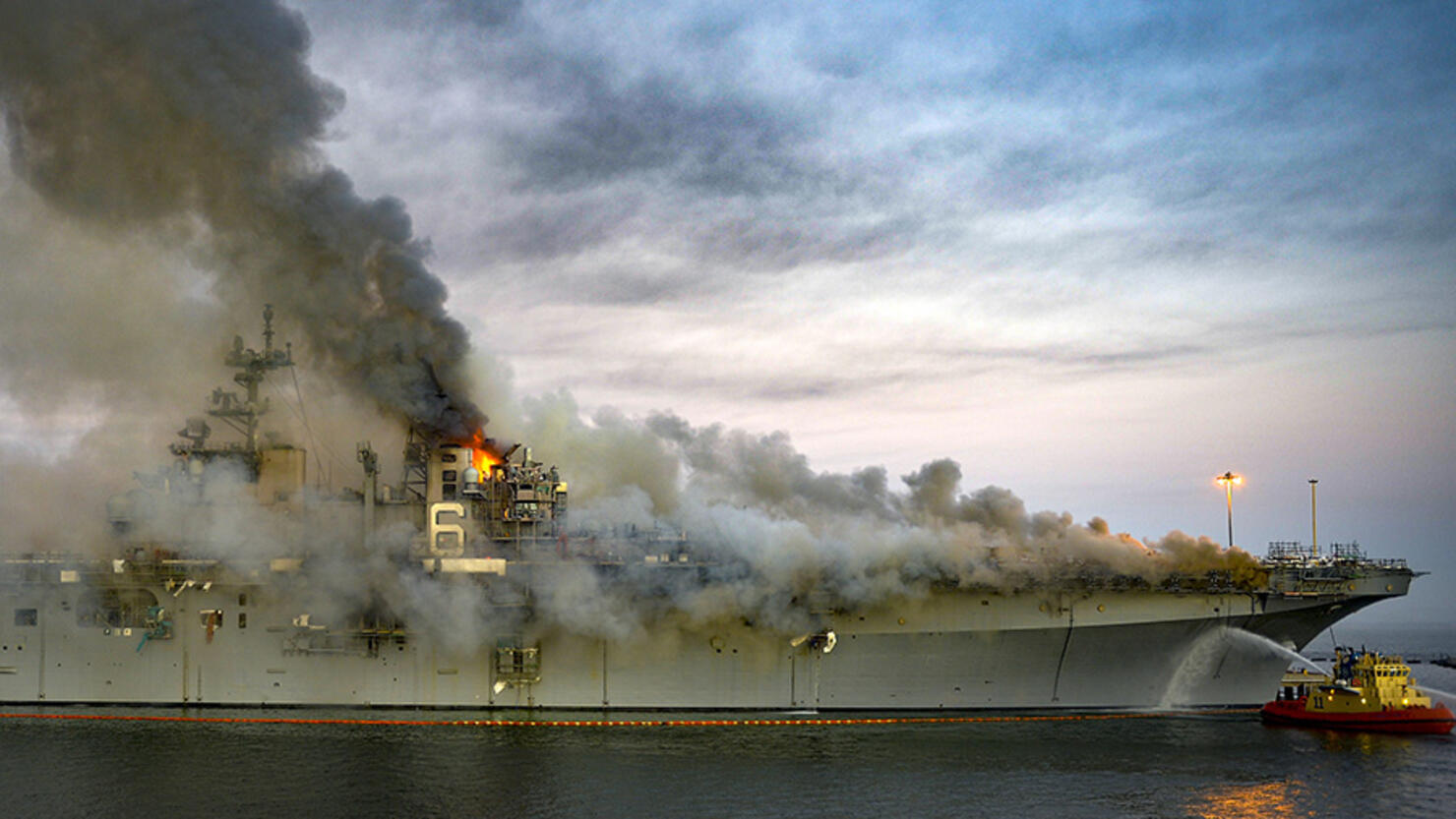 Investigators suspect that the massive fire that broke out on the USS Bonhomme Richard may have been intentionally set. The fire started on July 12 and burned for four days, causing extensive damage to the amphibious assault vessel, which was docked at Naval Base San Diego as it underwent a $250 million upgrade.
As part of the investigation, a Navy sailor was called in for questioning. According to KGTV, authorities executed a search warrant at the home of the sailor, who has not been identified. The Navy refused to comment about the report, issuing a brief statement.
"The investigations are ongoing, and there is nothing new to announce on their current status or findings."
The investigation is being headed by the Naval Criminal Investigative Service along with assistance from the National Response Team for the Bureau of Alcohol, Tobacco, Firearms, and Explosives.
The Naval Sea Systems Command is working to assess the damage caused by the fire, which "devastated" 11 of the ship's 14 decks. 
"Naval Sea Systems Command (NAVSEA) is conducting thorough damage assessments to determine USS Bonhomme Richard's hull and structural integrity and identify which components and systems can be repaired or require replacement, as well as an estimate of repair costs," Lt. Ryan Slattery, a Navy spokesperson, told NBC News in an email.
Officials said that if the ship cannot be repaired, it could cost at least $4 billion to replace.
Photo: Getty Images