Legendary Georgetown Basketball Coach John Thompson Passes Away At Age 78
By Lauren Frederick
August 31, 2020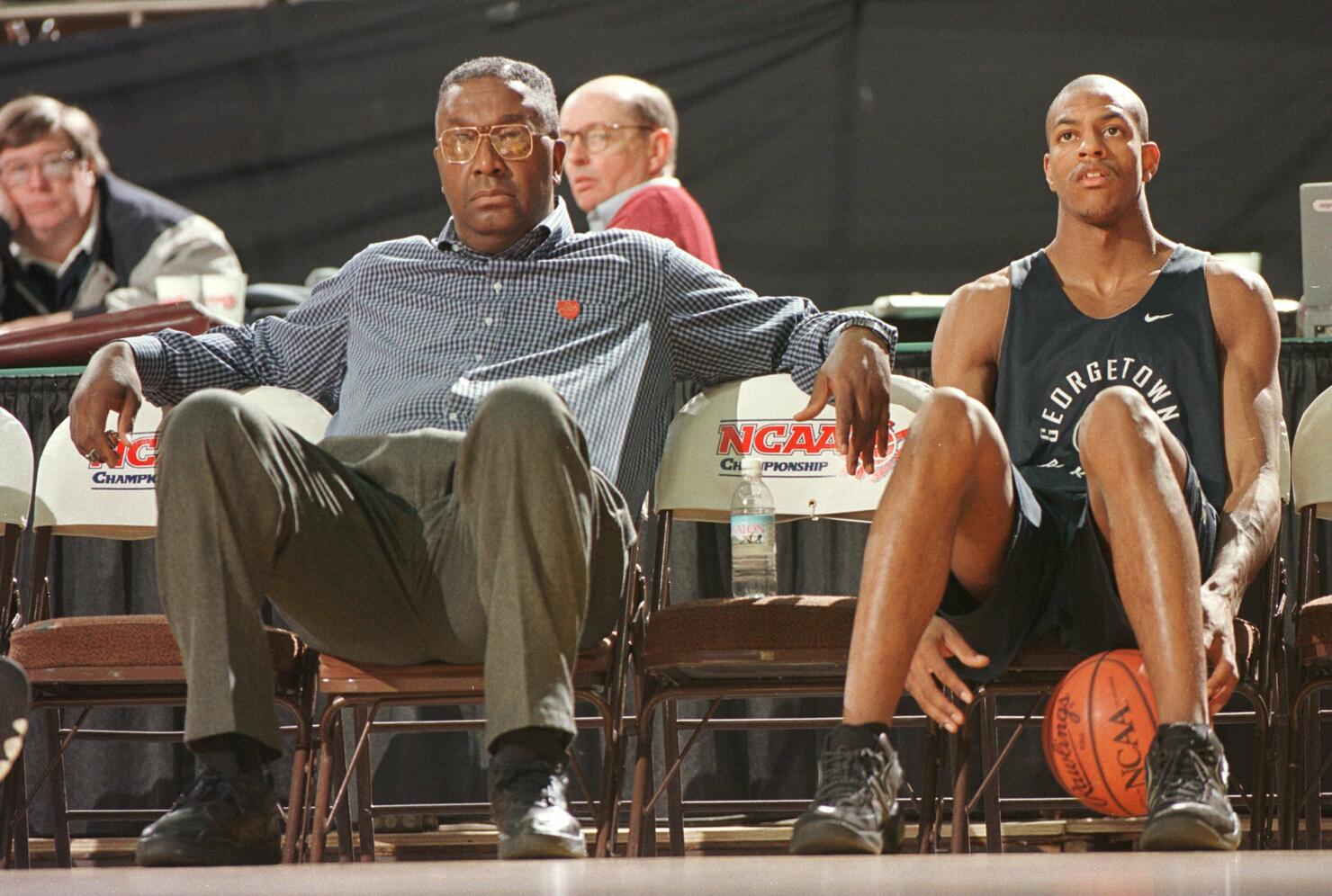 Legendary former Georgetown Basketball Coach John Thompson Jr., also known as "Big John," passed away on Monday (August 31) at age 78.
Thompson, the first Black head black coach to win a major collegiate championship, led Georgetown to win the national championship in 1984. He also took the team to three Final Fours in the 1980s, while also winning seven Big East titles, and leading the United States national team to a bronze medal in the 1988 Olympics.
The coach's family honored him in a statement released by the university.
"We are heartbroken to share the news of the passing of our father, John Thompson, Jr," the Thompson family said. "Our father was an inspiration to many and devoted his life to developing young people not simply on, but most importantly, off the basketball court. He is revered as a historic shepherd of the sport, dedicated to the welfare of his community above all else. We know that he will be deeply missed by many and our family appreciates your condolences and prayers. But don't worry about him, because as he always liked to say, 'Big Ace is cool.'"
Thompson's significant coaching also includes the recruitment and development of four players in the Naismith Memorial Basketball Hall of Fame: Patrick Ewing, Alonzo Mourning, Dikembe Mutombo, and Allen Iverson.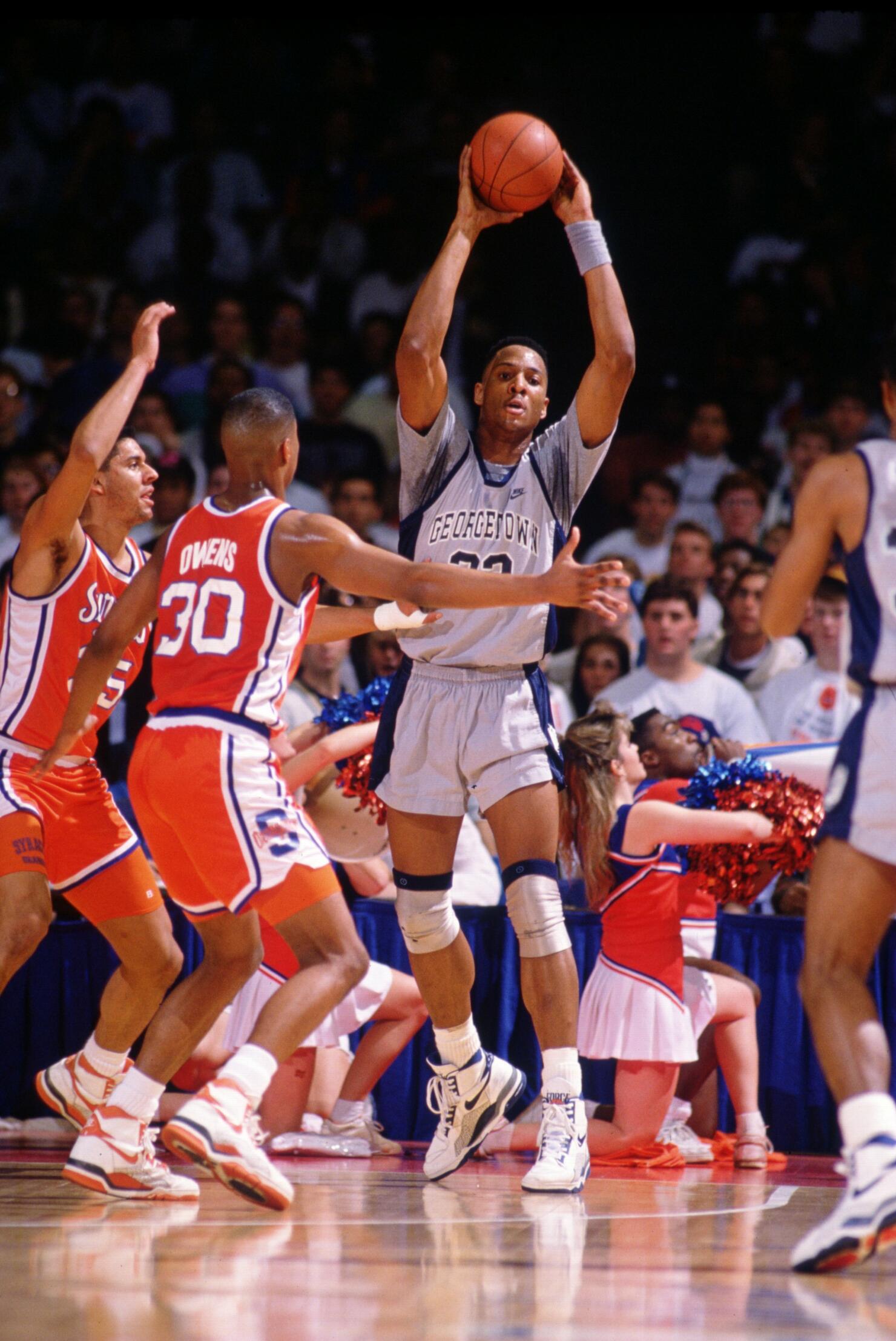 "This is a person that, when I came to college, I was 18, helped me to grow," Ewing, the current Georgetown coach, said during Big East media day last October. "Even though my mom and dad were always there, he was always a person I could pick up the phone and call if I had a problem or if I had a question."
Thompson, who was inducted into the Hall of Fame in 1999, was a pioneer credited with opening doors and giving opportunities for a generation of minority coaches. Not only did Thompson protect his players on the court, but he also acted as a role model off the court.
On a 1989 episode of ABC's Nightline, Thompson admitted he confronted notorious drug kingpin Rayful Edmond III after finding out the local cocaine ringleader befriended some of his Georgetown players, including Mourning and John Turner. Edmond, a known figure in the city who attended many Georgetown games and frequented a popular nightclub where he met some of the Hoyas, was arrested later that year for his role in a drug trafficking operation and eventually sentenced to life in prison. Turner was dismissed from the team the same year and was later arrested on drug charges, which were eventually dropped.
Coach also stood by Iverson's side, who spent four months in jail for his alleged role in a fight at a bowling alley before his senior year of high school. Thompson was criticized for his loyalty to Iverson, whose sentence was ultimately thrown out by an appeals court due to insufficient evidence. However, the talented guard won Big East Rookie of the Year honors and led the program to an Elite Eight during his second and final season at the school.
Iverson thanked Thompson for "saving my life" in a pair of tweets Monday, adding that he hopes that he always made his college coach proud.
Also in 1989 before a game against Boston College, Thompson walked off the court to protest an NCAA measure that would ban academically ineligible freshmen from receiving scholarships, also known as Proposition 48. Thompson said he protested because he believed the proposition aimed to limit opportunities for minority students.
"I've done this because, out of frustration, you're limited in your options of what you can do in response to something I felt was very wrong," Thompson told The Washington Post the day of the event. "This is my way of bringing attention to a rule a lot of people were not aware of -- one which will affect a great many individuals. I did it to bring attention to the issue in hopes of getting [NCAA members] to take another look at what they've done, and if they feel it unjust, change the rule."
Thompson is survived by his sons, John Thompson III and Ronny Thompson, and daughter Tiffany Thompson.
Photos: Getty Images