Lamb Of God Announces Two Live Stream Concerts Coming This Month
By Andrew Magnotta @AndrewMagnotta
September 1, 2020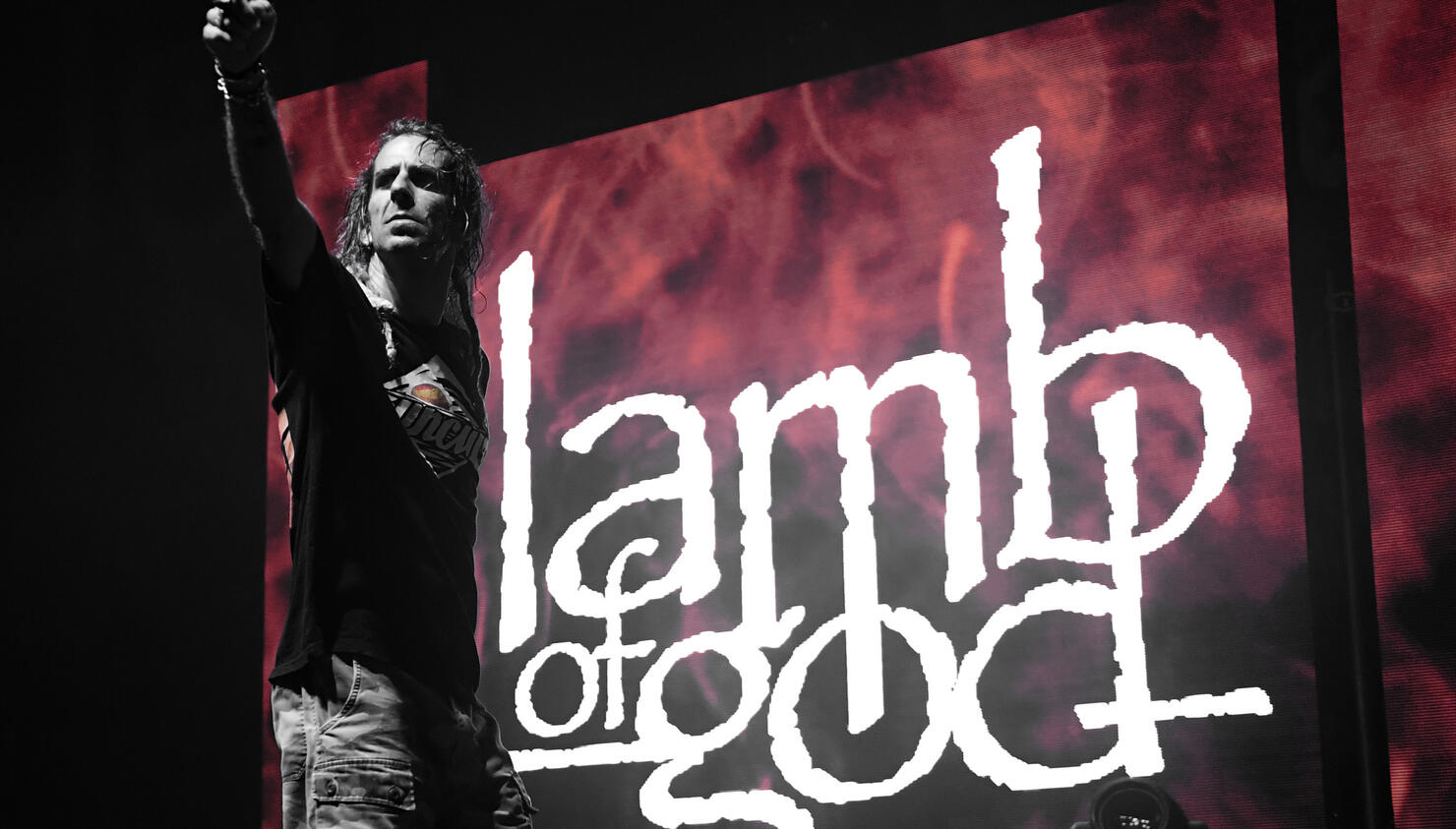 Months after its summer touring plans were blown up due to the coronavirus pandemic, Lamb of God has announced a pair of virtual live concert events.
Since LoG planned to be on the road all summer in North America supporting its self-titled 10th studio album, the band is dedicating a September 18 live-stream concert to performing Lamb of God in its entirety.
The second show, September 25, will find the band performing its ground-breaking RIAA gold-certified 2004 album Ashes of the Wake in its entirety for the first time ever.
Guitarist Mark Morton told Q104.3 New York's QN'A this past June that his band wasn't content to try and wait out the pandemic. He said Lamb of God was looking at the situation as an opportunity to grow and help reinvent the struggling music industry.
"...[We] have to invent how we're going to react to this situation, as an industry, as a band, as an organization and try and be in front of it," Morton says. "As an industry, we're all trying to figure that out, and as an organization, Lamb of God certainly is. I think this is an opportunity for, once again, the cream to rise to the top."
The band will stream the concerts live from their hometown of Richmond, Virginia, at 5 p.m. Easter/2 p.m. Pacific. Both sets will feature encores, including fan favorites and deep cuts.
For a limited time, tickets will be $20 for both shows. You can bundle your ticket with some limited-edition merch here.
When the 'early bird' special expires, tickets will cost $15 per show.
If you can't watch the shows live, they will be available on-demand until midnight the following Sunday.
Photo: Getty Images