Photo Shows Two Children Sitting Outside Using Free Wifi To Do School Work
By Bill Galluccio
September 1, 2020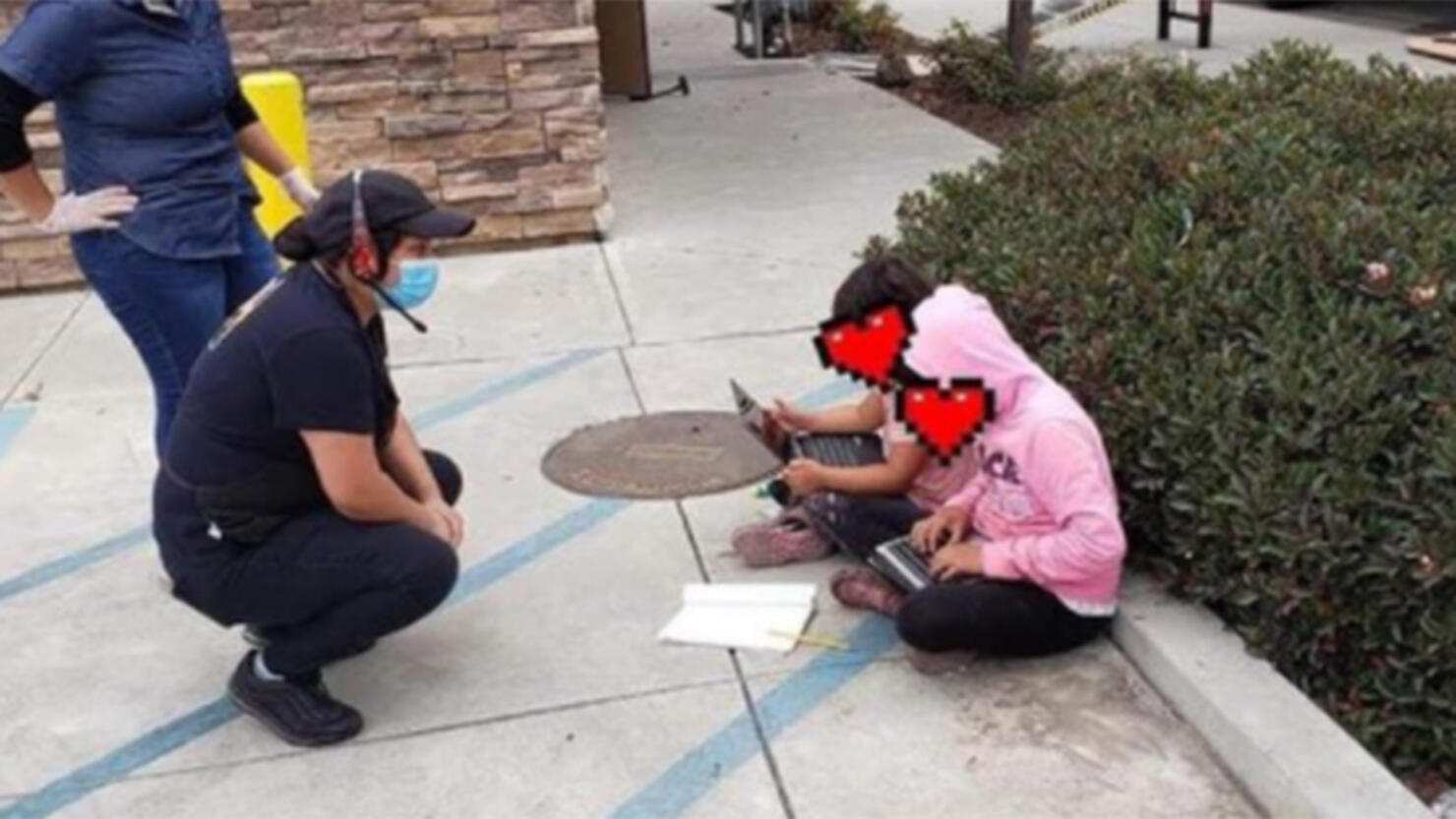 A California county supervisor shared a photo on Twitter, capturing two young girls sitting in the parking lot of a Taco Bell so they could connect to the fast-food restaurant's free Wifi to do school work. The photo quickly went viral after it was shared by Monterey County Supervisor Luis Alejo, who reached out to officials at two nearby school districts. He said it was an "embarrassment" to see the young girls trying to participate in online classes while sitting on the sidewalk.
"California is the technology capital of the world, this is an embarrassment," Alejo told CNN. "Salinas Valley is 45 minutes from Silicon Valley, and here we have such a huge divide that's gone on for years, but now it's only amplified because of this pandemic."
Officials with the Salinas City Elementary School District said the two girls are students in the district and provided the family with a free wireless hotspot so they can get online. 
"The digital divide is very real, and delays in receiving needed technology are a statewide concern," Amy Ish, president of the Salinas City Elementary School District, said in a statement. "We are grateful the State is making technology a priority and look forward to receiving these hotspots in our District."
The family has been struggling financially due to the coronavirus pandemic and was about to become homeless because they were unable to pay their rent. Members of the local community rallied together to raise money to put the family up in a hotel room for the time being. They created a GoFundMe to help the family, which has raised over $125,000, obliterating the goal of $20,000 in just one day.