St. Vincent Has Been 'Very Productive' With Music During Quarantine
By Eliot Hill
September 1, 2020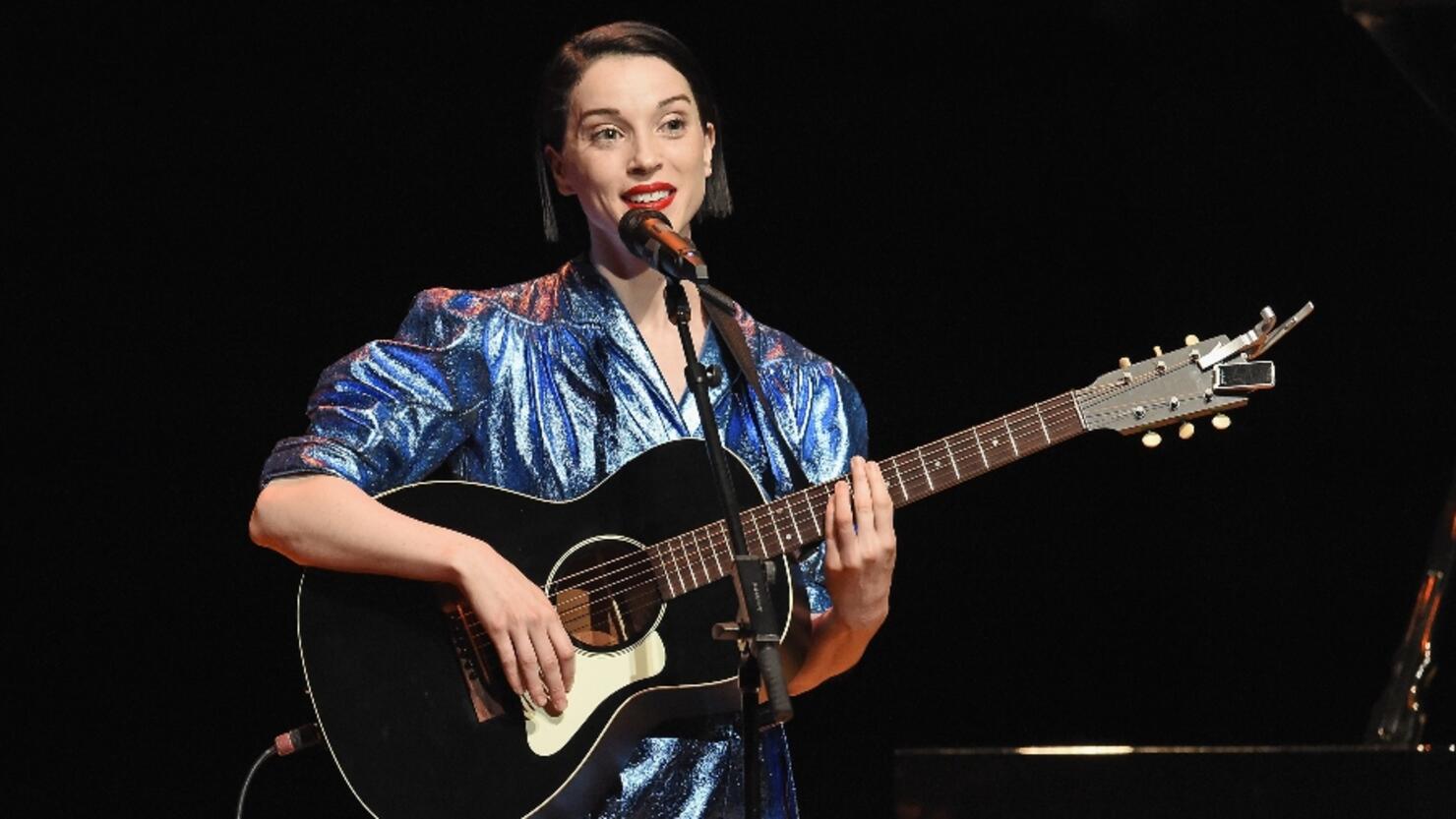 Last week, St. Vincent — aka Annie Clark — sent fans into a frenzy when she posted a caption-less photo to Instagram that convinced everyone she was about to release new music.
While it's been almost a full seven days since the post, the "New York" singer hasn't released any new tracks but in a new interview with Variety, she did reveal what she's been doing with so much down time.
St. Vincent's last album, Masseduction, was released in 2017 and with only a handful of months left of 2020, fans are parched for new songs and it seems like she's been pretty busy in the studio.
"Some days I'm on top of the world, and I've just written this and made that, and it's the most prolific thing," she said. "And then the next day I'm like, 'Oh, I'm not going to get out of bed today, but…' So this is an interesting time. But no, I've been very productive. Very productive."
But before you get too excited for her anticipated release, due to the coronavirus pandemic, St. Vincent also explained that she wasn't quite ready yet to release new music. 
"I don't think I'm there yet to figure out exactly what [to plan]… I think America is going to be so really consumed by other things for the rest of this year. It doesn't seem like the time to weigh in, just yet," she said. 
In the meantime, fans can listen to unreleased versions of St. Vincent's songs on her new St. Vincent: Words + Music audiobook.
Photo: Getty Images