Taylor Swift's Heartfelt Handwritten Letter To Gay Fan Will Make You Cry
By Paris Close
September 1, 2020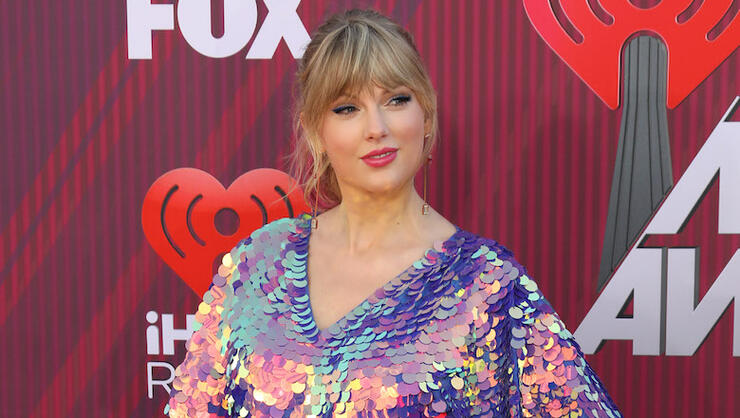 Taylor Swift's love for her Swifties knows no bounds.
The "Delicate" singer's handwritten letter to one of her gay fans has since gone viral after making its rounds on social media. A Ph.D. student named Andrew Mooney took to Twitter with a picture of the note he received by surprise from the pop star, applauded Mooney's "bravery" for living in his truth despite the challenges many face for doing so.
Dated August 23, Swift's heartwarming note to Mooney reads:
Someone told me you're about to finish your Ph.D.! I wanted to congratulate you on this incredible accomplishment and to applaud you for all the hard work you've put into your studies. This is EPIC!! I saw how supportive you've been of my music over the years and was so touched. Thank you so much. I'm also so proud of you for the bravery you've shown in your personal life, choosing to live and love honestly even when it isn't easy. I hope you're doing well in and amongst the chaos we're all living through right now. In these times, I think it's important to revel in the great moments when we can, and this is a moment worth celebrating! Sending you love and best wishes.
Mooney was completely overwhelmed by the singer's "beautiful message," which was seemingly sent along with one of Swift's folklore cardigans. "You have been an inspiration to me for so many years and I can't put into words how much this means to me," he added. "You have changed my life. ❤️"
As Swifties know, the 30-year-old musician has been an outspoken advocate for the LGBTQ+ community. In June 2019, she penned an open letter urging the Senate to pass the Equality Act, which protects members of the LGBTQ+ community from discrimination. She doubled down on this cause in her LGBTQ-friendly music video for "You Need to Calm Down."
Chat About Taylor Swift's Heartfelt Handwritten Letter To Gay Fan Will Make You Cry