Country Stars Reveal What They Would Do With An Extra Hour
By Lauryn Snapp
September 2, 2020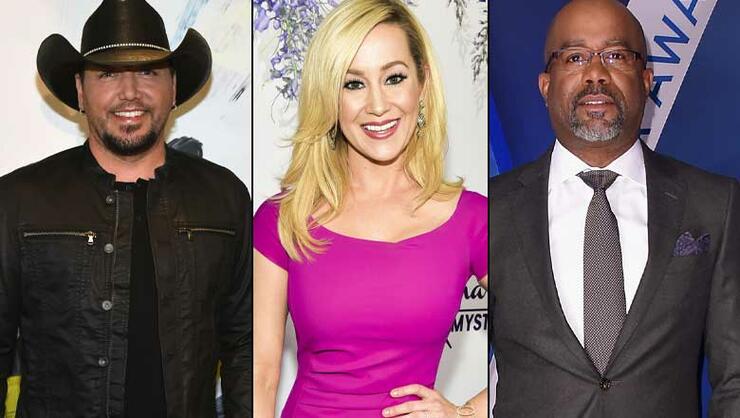 If you had one extra hour in the day, what would you do? Over the years, that's been a "Burning Question" that Cody Alan has had to ask a few of his celebrity pals.  
Here's what 3 country stars had to share:
Darius Rucker: "If I were at home, I would probably play Madden online." 
Jason Aldean: "Probably go bowling. I can bowl a few games in an hour! I am a bowling freak, son."
Kellie Pickler: "What? Well, what should we do? A WHOLE HOUR!" exclaims the star. "I'm not home a lot, so I would probably just chill at the house. For an hour? I'd probably sleep. It's hard for me to shut off." 
2020 is most certainly the year for these stars to really own their favorite pastimes of playing video games, laying down the pins, and catching a few extra winks. Cody's been busy cleaning up dog hair and talking his Golden Retriever Teddy on long walks.
RELATED: Cody Alan's 'Teddy Time' Pet Playdates Now Available On YouTube.
Let Cody know what you would do with an extra hour by connecting with him on Twitter at @CodyAlan. 
Do you enjoy country stories like these? Bookmark www.CMTCody.com and check back daily for exclusive interviews, trending topics, and the latest from country's hottest stars.
Photo Credit: Getty Images.
Chat About Country Stars Reveal What They Would Do With An Extra Hour