Rascal Flatts Dedicate 'How They Remember You' To Local Tennessee Teacher
By Taylor Fields
September 3, 2020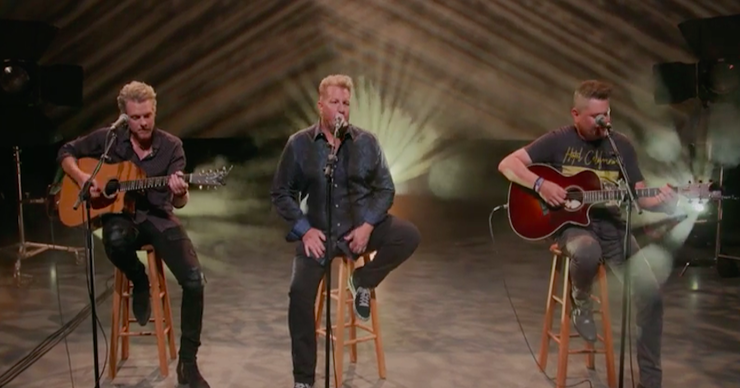 Rascal Flatts helped to celebrate a local Tennessee teacher who has gone above and beyond for her students, especially during such a challenging year.
The band performed during the iHeartRadio Labor Day Concert presented by Lowe's and performed some of their biggest hits including "Fast Cars And Freedom," "My Wish," "Stand" and "Bless The Broken Road." But the group ended their set by dedicating their new song "How They Remember You" to teacher Natalie Martin.
Martin came out of retirement to teach full time this year, as well as provide individual instruction to kids in her neighborhood, and to teach online classes in cursive writing. Natalie comes from a family of educators and she says of teaching, "I just like helping any way that I can," adding, "What better way to serve than to teach." Martin also got an outdoor refresh of her front porch and backyard courtesy of Lowe's.
During the intimate Labor Day concert, Rascal Flatts also opened up about the pandemic, and their experience with doing school at home with their own children. The group's Joe Don Rooney said, "I can't imagine parents that are both working, and both have a job or two jobs a piece. I can't imagine how they're doing that. And I think about you [Gary] a lot, because you and Tara have done it all these years, and you had kids first [and] was married first. It just puts things in a crazy perspective and gives you a whole new appreciation for teachers and instructors."
Rascal Flatts' Jay DeMarcus said that he has a new appreciation for his life in general. He explained, "What's been a silver lining in all this for me is being able to appreciate so much more of what we have when I used to complain about it sometimes, the gone on the road so much. I remember, we talked about this the other day, we were in Canada in October last year, and all I wanted to do was be home and off the road and celebrating Halloween, and now, what I wouldn't give to be in Medicine Hat, Canada getting ready to go on stage somewhere. So, you take it all for granted to the point of where you just wake up and expect to do it the next day, and when it's snatched away from you and taken from you, boy you really appreciate it so much more."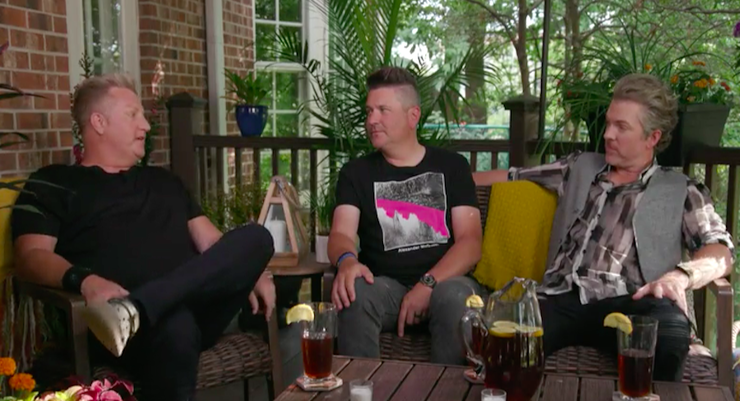 This year marks Rascal Flatts' 20th anniversary, and although their "Farewell Tour" was put on hold due to the pandemic, the guys gave fans a new EP, How They Remember You, featuring their song of the same name.
During the iHeartRadio Labor Day Concert, the band shared some of their favorite memories from over the last two decades, which include performing "Bless The Broken Road" with Carrie Underwood on American Idol the night she won the singing competition show, becoming members of the Grande Ole Opry, and getting their Hollywood Walk of Fame star.
Gary LeVox recalled, "When we first started this thing, see, you think about Ohio and Oklahoma, and just us and just our love of music and playing the bars and Honkey Tonks and stuff, to actually having a star on the Hollywood Walk of Fame, you just can't dream that big. We've been so blessed, it's been ridiculous."
DeMarcus added of how "How They Remember You" has taken on a whole new meaning, "When I think about the fact that we were supposed to be on a farewell tour, it made sense to put it out. But the song, now, means something totally different than it means in conjunction with the farewell tour. It's a whole different question when you think about what we're dealing with in the world right now, and it's something that's very serious to think about; what you want people to say about you once you've left this world and left it behind and what you're legacy is gonna be."
Chat About Rascal Flatts Dedicate 'How They Remember You' To Local Tennessee Teacher