San Antonio Airport Is The First To Use A Robot To Disinfect from COVID-19
By Ginny Reese
September 2, 2020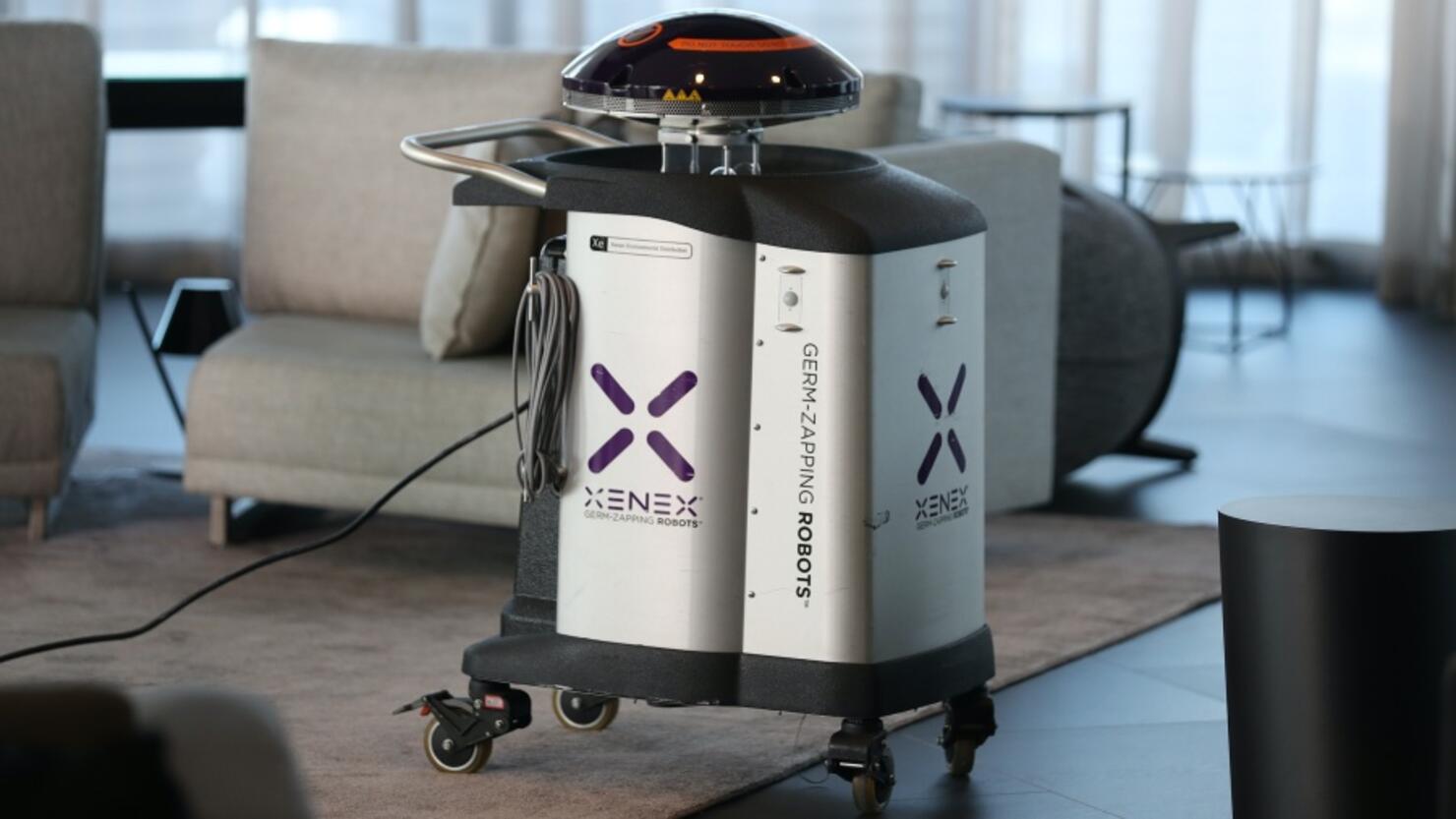 The San Antonio International Airport is the first airport in the world that has bought and deployed a Xenex LightStrike robot to disinfect surfaces from SARS-CoV-2, most commonly known as the coronavirus.
According to the airport's website, the LightStrike robot sends out flashes of ultraviolet light that kill viruses and bacteria in hard-to-reach places and commonly-touched surfaces.
This type of robot is most commonly used in medical facilities in the healthcare industry to disinfect surfaces from pathogens that can cause infections.
The airport staff will be able to use the portable robot to disinfect jet bridges, gate areas, counters, baggage claim, restrooms, and other areas within 10-15 minutes. Research shows that the robot can kill SARV-CoV-2 in only two minutes.
Mayor Ron Nirenberg stated in a news release, "I am excited to see the use of innovative technology at the airport to address the ever-evolving challenge in the fight against COVID-19 and other infectious diseases. Our aviation team's forward-looking moves, such as using this UV disinfection technology and partnering with San Antonio-based Xenex, will position our city well for economic growth now and in the years to come."
Photo Credit: Getty
WARNING: This video contains flashing images that may trigger seizures in those with photosensitive epilepsy. Viewer discretion is advised. Set phasers to SANITIZE ⚡️💡⚡️ SAT is the first Airport in the world to deploy the Xenex LightStrike Robot full-time to help travelers #flyEasier #flySAfer #flyConfident #flySanAntonio

Posted by San Antonio International Airport on Wednesday, September 2, 2020