How To Enable COVID-19 Contact Tracing On Your iPhone
By Emily Lee
September 3, 2020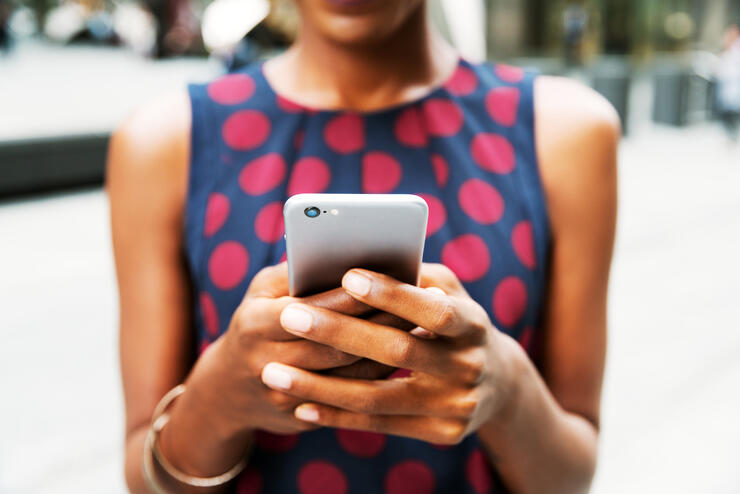 Anonymous COVID-19 contact tracing is now available for iPhone users. On Thursday (September 3), Apple released the new capability—known as Exposure Notifications—as part of their latest operating system upgrade iOS 13.5.
Exposure Notifications, which will inform you if you've come into contact with COVID-19, works via Bluetooth as opposed to GPS. If your phone has iOS 13.6.1 or earlier, you'll have to download an app from your local health authority that will require your permission to use anonymous Bluetooth data for it to work. With iOS 13.7 or and later, however, you can use contact tracing on iPhone without having to download a separate app.
If you're interested in receiving Exposure Notifications, here's how to turn on this resource. For those who have iOS 13.7 or newer—or the ability to upgrade your iPhone's operating system— and your Automatic Updates are turned on, you might already have it. If not, follow these steps:
Open the Settings app on your iPhone.
Scroll until you locate the "Exposure Notifications" tab.
Tap 'Turn On Exposure Notifications" and then 'Continue' in the menu that pops up on your screen.
Answer the prompts that appear, including selecting your country, region and/or state. Once you've completed the prompts, you'll be informed whether your area has a contact tracing app via the local health department. If it does, tap 'Open App Store' to download it.
Once you download your region-specific contact tracing app and open it, you'll be asked to enable tracking notifications and regular notifications. Enable both to receive Exposure Notifications.
When you've completed these steps, you will receive notifications whenever you've been exposed to somebody with COVID-19.
Photo: Getty