Why Did Sara Evans Name Her Memoir After Her Hit 'Born To Fly'?
By Lauryn Snapp
September 3, 2020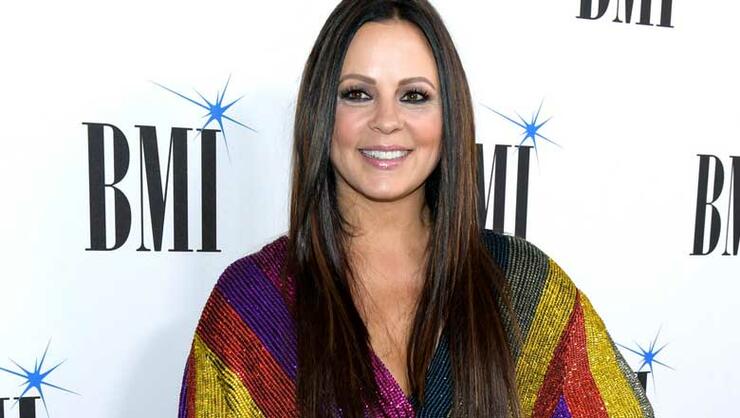 Multi-platinum, award-winning singer Sara Evans is gearing up for the September 8 release of her highly anticipated memoir, 'Born To Fly.' 
In a recent interview with Cody Alan, the songstress shared why she opted to title her book after her 2000 country smash hit.
"The song is kind of a mini autobiography about me and about how I was "Born To Fly." Coming from a middle Missouri farm, what are the odds like someone like that who came from nothing actually "making it" and making it to stardom?" challenged Sara.
Sara's decision to leave her small town securities for Nashville's bright city lights wasn't an easy one, but it was something that she knew she had to do. "Forcing myself to leave my home, my parents, all of my comforts. That was really hard to do, but I knew that I had to because I was "Born To Fly." So, the book is an extension of the song. It explains more about that. So, instead of just "telling my secrets to the scarecrow," the book goes into depth about that and what it was like growing up on the farm."
Sara credits "Born To Fly" as the song that really helped launch her country music career. "Then also, just the way that the song "Born To Fly" changed my life, it was absolutely appropriate to name the book that."
Pick up your copy of 'Born To Fly' available everywhere September 8.
Do you enjoy country stories like these? Bookmark www.CMTCody.com and check back daily for exclusive interviews, trending topics, and the latest from country's hottest stars. Connect with Cody Alan on socials by following along on Twitter and Instagram @CodyAlan.
Photo Credit: Getty Images.
Chat About Why Did Sara Evans Name Her Memoir After Her Hit 'Born To Fly'?