6 Postponed Billy Joel Concerts Rescheduled To 2021 - 2022
By Andrew Magnotta @AndrewMagnotta
September 4, 2020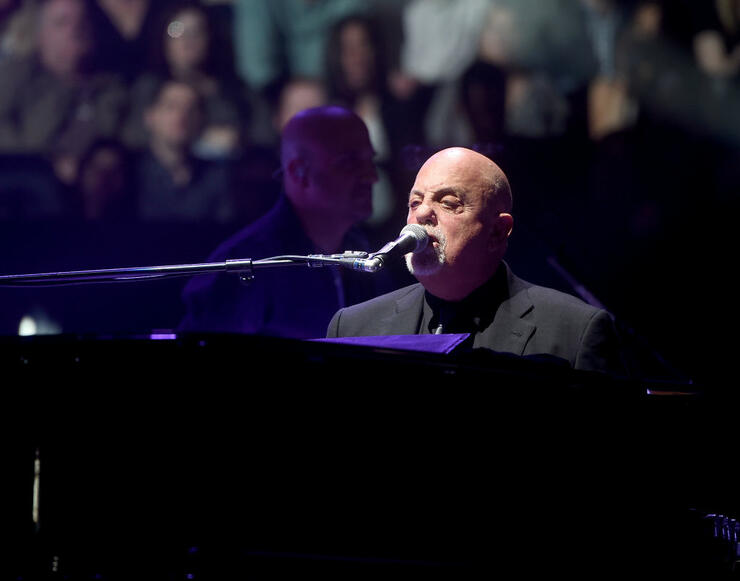 Six Billy Joel concerts that were originally scheduled to take place this year from March through August and were postponed to begin this September have been rescheduled to take place from November 2021 through April 2022.
See the original dates and the new rescheduled 2021 - 2022 shows dates in the table below.
Ticket holders can request a refund anytime over the next 30 days, if they cannot commit to the new rescheduled date.
If a refund is not requested during the next 30 days, the tickets will automatically be transferred to the new rescheduled show date and no action is needed by the ticket holder.
To obtain a refund for tickets purchased through Ticketmaster, visit my.ticketmaster.com/account. For refunds on tickets purchased through the Madison Square Garden Box Office, call the MSG Guest Relations department at 212-465-6225.
Visit BillyJoelMSG.com for more information.
Original Show Date
Initial Rescheduled Show Date
New Rescheduled Show Date
Thursday, March 19, 2020
Saturday, September 26, 2020
Friday, November 5, 2021
Friday, April 10, 2020
Sunday, October 11, 2020
Monday, December 20, 2021
Saturday, May 2, 2020
Friday, November 13, 2020
Friday, January 14, 2022
Saturday, June 6, 2020
Sunday, December 20, 2020
Saturday, February 12, 2022
Thursday, July 23, 2020
Wednesday, January 13, 2021
Thursday, March 24, 2022
Monday, August 3, 2020
Wednesday, February 3, 2021
Friday, April 8, 2022
Photo: Getty Images
Chat About 6 Postponed Billy Joel Concerts Rescheduled To 2021 - 2022