Here's When The 'Supermarket Sweep' Reboot Will Premiere
By Emily Lee
September 4, 2020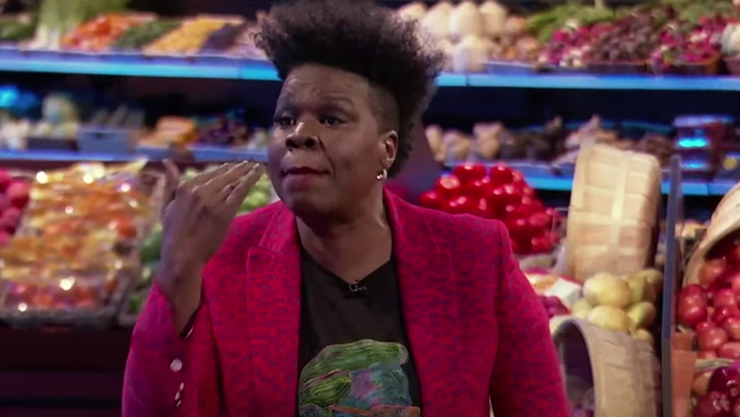 The sweep is back! Supermarket Sweep, that is.
The popular grocery store game show is getting the reboot treatment (again) with Saturday Night Live's Leslie Jones as host. Supermarket Sweet originally aired on ABC from 1965 to 1967 with two revivals in 1990 and 2003. The premise of Supermarket Sweep is simple: three teams of two contestants attempt to secure the largest value in groceries. The winners got to take home a $5,000 pot.
The show recently regained popularity when episodes from its '90s run hit Netflix, so, the hype for this latest reboot is real. Not only will Jones bring the laughs as host, the pot has also been increased to $100,000. With the stakes raised significantly this time around, contestants will surely have to re-think the classic meat-aisle-first strategy from the show's previous run.
"I've always dreamed of being on Supermarket Sweep," Jones said in a statement last year about rebooting the game show. "Seriously, I tried out for the show years ago; and after getting turned away, I knew I'd have to take matters into my own hands. Being able to bring the iconic game show back to life on ABC is my ultimate redemption story!"
So, when does the Supermarket Sweep reboot premiere? Sooner than you think. The revitalized sweep will air its first episode on ABC on October 18. As Supermarket Sweep announcer Johnny Gilbert would say: "Are you ready to go shopping?"
Photo: ABC
Chat About Here's When The 'Supermarket Sweep' Reboot Will Premiere