Britney Spears Calls Out 'Mean' Press In Vulnerable New Video
By Regina Star
September 7, 2020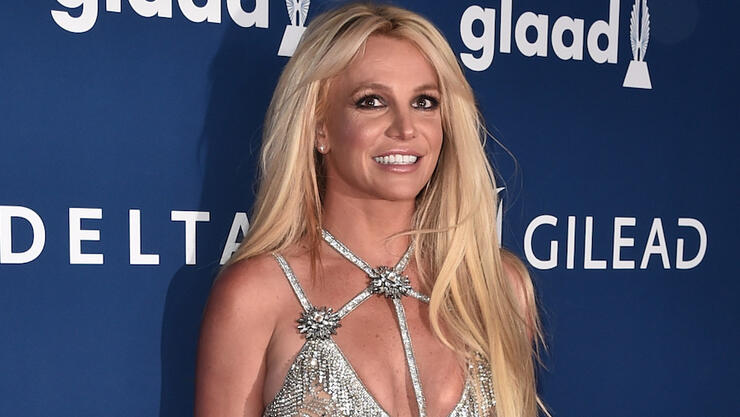 Britney Spears got candid about her appearance in an emotional Instagram post.
As a pop icon, Spears has been under intense media scrutiny most all her life, but it's not every day that she speaks her mind on how the press makes her feel. Until now.
The "Toxic" superstar, who usually appears on camera with makeup, ditched the cosmetics for a vulnerable Instagram video in which she embraces her natural beauty despite the "mean" criticism she receives in the tabloids.
"For the first time in my life I'm going without lots and lots of makeup !!!!!! These clips show a closer look at my face …. which is very scary for me ... you can actually see my freckles," Spears captioned a clip of her posing with her makeup-free look. "Growing up in Hollywood can be hard !!!! It's all about looks .... and the press can be pretty mean ….. 'why does she look so old' ... 'why does she look so young' ... 'why is she too big' ... 'why is she too skinny' ?!?!!!!"
"As Selena Gomez says ….. the world can be a nasty place ... kill them with kindness," the 38-year-old added, quoting Gomez's 2016 song "Kill Em With Kindness." "GOD BLESS YOU ALL ❤️❤️❤️ !!!!And with all that love right back to ya 🧡🧡🧡 !!!! Ps …. just another touch of ROSE 🌹 !!!!!"
Spears' words of wisdom come days after her boyfriend, Sam Asghari, called out one of her fans for leaving a rude comment on one of the songbird's videos earlier this week.
In addition to the unwanted attention from the press, the "Work" musician has also been dealing with her ongoing conservatorship battle with father Jamie Spears, who has challenged his daughter's request to make the case public amid the growing attention of the #FreeBritney movement, which she officially supported this week.
As fans know, Britney is pushing to have her father, who has been her conservator since 2008, replaced with a "qualified corporate fiduciary" instead. Jamie temporarily resigned from the role last September due to health concerns, with temporary conservator Jodi Montgomery filling in his place.
Photo: Getty Images
Chat About Britney Spears Calls Out 'Mean' Press In Vulnerable New Video