Jimmie Allen Reveals His Least Favorite Job Ever
By Lauryn Snapp
September 8, 2020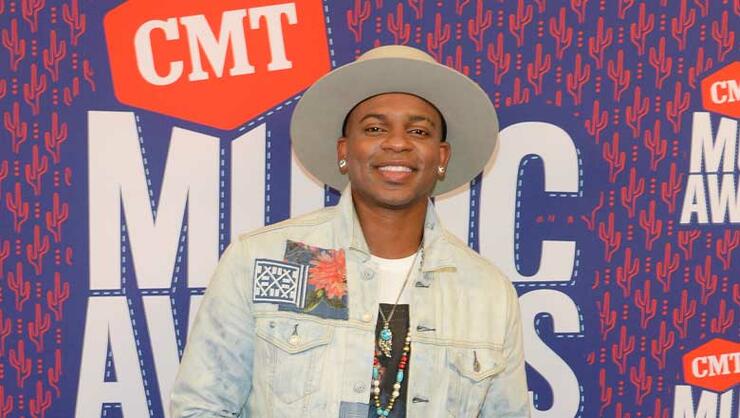 Jimmie Allen is no stranger to rolling up his sleeves and getting down to the nitty-gritty when it comes to working, and the country singer has done it all.
In a recent interview with Cody Alan, the "Best Shot" singer revealed some of the positions that he has held and his all-time least favorite.
"I did everything, dude." laughs Jimmie. "I was a Personal Trainer, and I was a janitor. I worked at Walmart. I was a substitute teacher. I was a youth pastor once. I did it all."
With experience like that, what was his least favorite?
"Home Depot. I worked at Home Depot for about 3 hours," laughs Jimmie. "I didn't even make it through orientation. I said, "Yeah, this isn't my calling." It was horrible. They wanted to put me in lumber, and I know nothing about lumber."
Jimmie followed his less-than-lumberjack gut feeling and walked the plank.
"My dad is a man's man," shares Jimmie. "He can fix anything. He's got callouses all over his hands. I am just not that guy. I'm sensitive," he teases, and Cody understands.
"It's like my kids. I remember they wanted to go camping once, and I got to the point in my life where there was a moment that came where I was just like, "I'm just not that dad." says Cody.
"See, I can do that. Camping I can do," Jimmie sounds off with a playful undertone. "Construction stuff, plumbing, changing tires…Who is going to change your tires? Jiffy Lube."
"I'm not going to be that guy who fixes the carburetors," laughs Cody.
"Yeah, so if something breaks in the house, don't ask me to fix it. It will be broken until we call whoever we need to call."
What's been your least favorite job? Be honest and let Cody Alan know on Twitter at @CodyAlan.
Photo Credit: Getty Images.
Chat About Jimmie Allen Reveals His Least Favorite Job Ever