Jon Pardi Reveals Wedding Woes
By Lauryn Snapp
September 8, 2020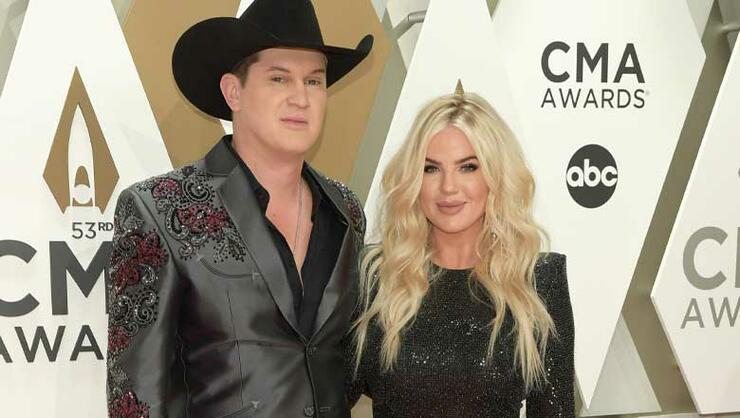 Love isn't canceled, but 2020's wedding season has lacked some serious luster.
Recently, Jon Pardi dropped in with Cody Alan to talk about his wedding planning woes. Jon and his fiancé Summer Duncan had become engaged at the Ryman Auditorium and were planning a May 2020 wedding in Montana. Their nuptials were never exchanged due to the COVID-19 pandemic, but they haven't given up hope.
"It's still a struggle," says the "Dirt On My Boots" singer. "We had to cut a bunch of guests, not like mean-wise, but you can't have…You know? When we planned this, we wanted to have 300 plus people and have a gigantic wedding, and it was going to be fun. Then the virus hit, then we had to move it. So we moved it to Nashville and invited more people and then we had to take all of the guests away and let everyone know that it's going to be really close friends and family and I tell everybody, I don't even know if we can do that."
Jon and Summer have chosen a new wedding date, which is quickly approaching as the pair remains hopeful. "November 21st is what we are going to shoot for," revealed Jon. "But I can't predict what's going to happen."
Although Jon and Summer probably feel like they have been waiting an eternity to wed, Cody + the Crew are wishing you a lifetime of love and happiness.
Jon Pardi's new EP 'Rancho Fiesta Sessions' is available everywhere now.
Photo Credit: Getty Images.
Chat About Jon Pardi Reveals Wedding Woes