White Supremacists Are America's Greatest Terror Threat: DHS Reports
By Lauren Frederick
September 8, 2020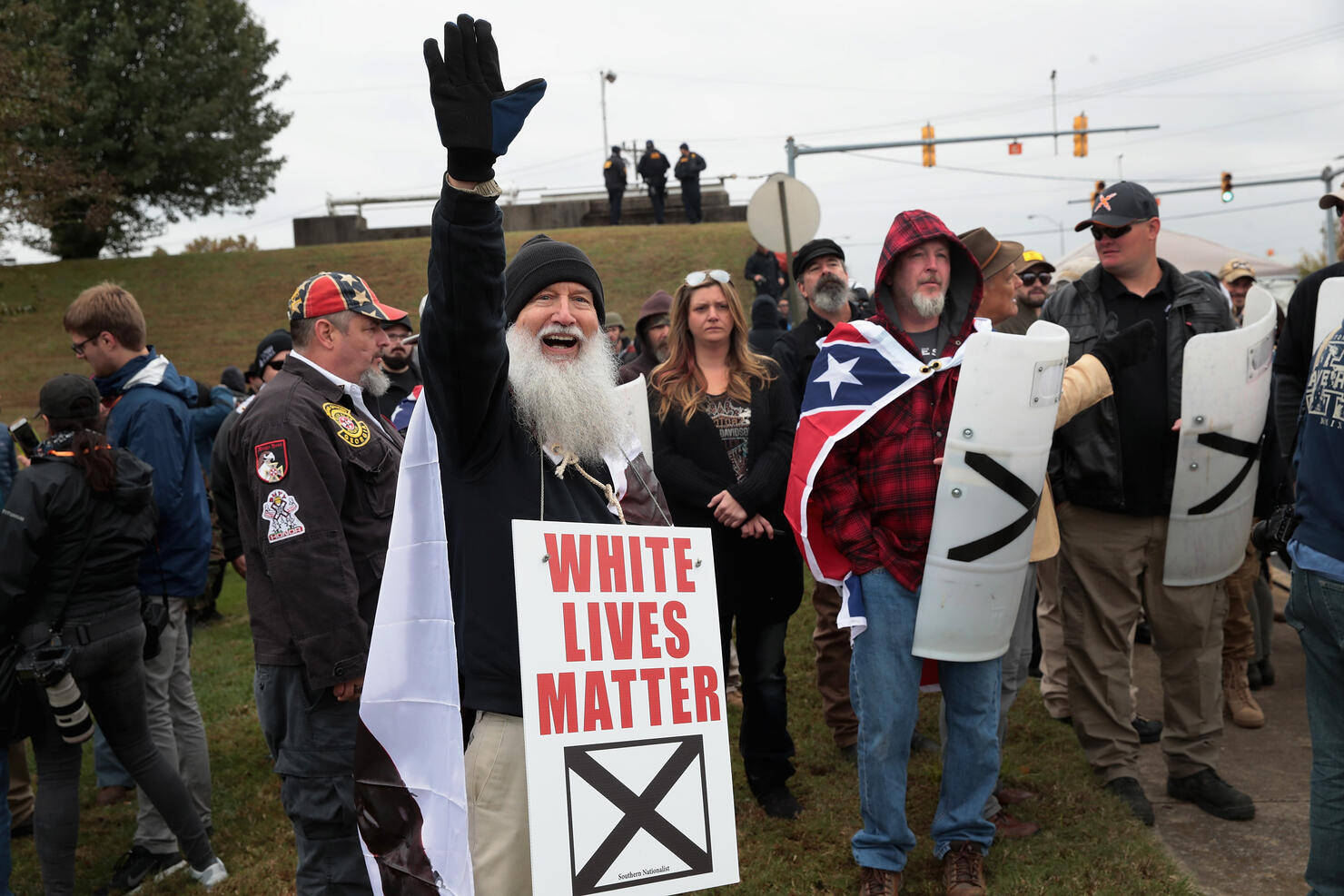 A draft report from the Department of Homeland Security stated that white supremacists represent the greatest terror threat to the United States.
Three separate drafts of a DHS report reviewed by Politico, "describe the threat from white supremacists in a slightly different language," however all three drafts reportedly come to the same conclusion that white supremacists are the deadliest domestic terror threat facing the U.S., listed above the immediate danger from foreign terrorist groups.
"Foreign terrorist organizations will continue to call for Homeland attacks but probably will remain constrained in their ability to direct such plots over the next year," all three documents state.
Russia "probably will be the primary covert foreign influence actor and purveyor of disinformation and misinformation in the Homeland," the documents also say.
In 2019, former acting DHS Secretary Kevin McAleenan directed the department to start producing annual homeland threat assessments. This year's assessment is titled DHS's State of the Homeland Threat Assessment 2020, which was produced in August.
John Cohen, who oversaw DHS's counterterrorism portfolio from 2011 to 2014, stated that the drafts' conclusion isn't surprising.
"This draft document seems to be consistent with earlier intelligence reports from DHS, the FBI, and other law enforcement sources: that the most significant terror-related threat facing the US today comes from violent extremists who are motivated by white supremacy and other far-right ideological causes," he said.
All three documents mention that 2019 was the deadliest year because of domestic violent extremists since the Oklahoma City Bombing in 1995.
The "Key Takeaways" section of two drafts call "Domestic Violent Extremists" the "most persistent and lethal threat." The document discusses white supremacists in greater detail when introducing the section titled "The Terrorist Threat to the Homeland."
"We judge that ideologically-motivated lone offenders and small groups will pose the greatest terrorist threat to the Homeland through 2021, with white supremacist extremists presenting the most lethal threat," according to the documents.
"Among DVE [domestic violent extremist] actors, WSEs [white supremacist extremists] conducted half of all lethal attacks (8 of 16), resulting in the majority of deaths (39 of 48)," the drafts say.
The assessment comes as DHS faces criticism for its response to increasingly violent domestic extremism during the Donald Trump era.
Photo: Getty Images