Country Stars Share How They Stop The Haters
By Lauryn Snapp
September 9, 2020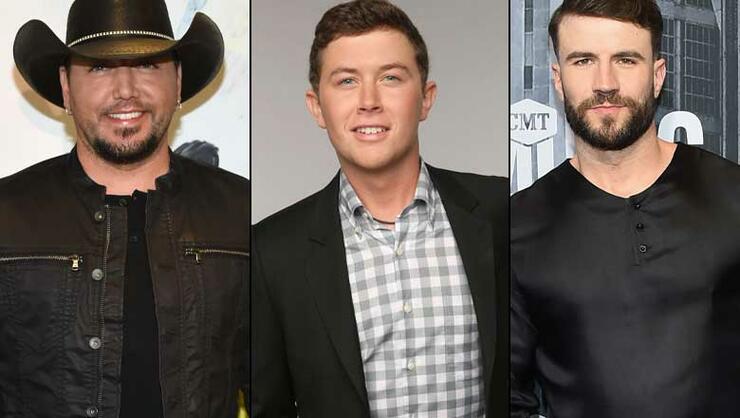 New country songs are winning over a lot of people, but on occasion, a diehard fan of classic country music will throw a little shade on the pop undertones now heard in the genre. 
So how do country artists respond? Cody Alan is back to asking the tough questions, and Jason Aldean, Sam Hunt, and Scotty McCreery are happy to answer. Here's what they said:
Jason Aldean: "I'd like to buy them all a stamp collector kit so that they have a hobby because apparently, we have some bored people out there."
Sam Hunt: "I don't acknowledge it because everybody's got their own opinion. If you don't enjoy the music, why would you listen to it and if somebody does enjoy it, why would you detour them from doing that? It's not really a conversation worth getting into, you know?
Scotty McCreery: "The coolest thing for me is to respond and be happy and cordial to the negative people on Twitter. But then sit back five or ten minutes and watch the fans attack them. It's just so funny to watch them get attacked."
How do you stop the haters on social media? Let Cody know by connecting with him on Twitter at @CodyAlan. 
Do you enjoy country stories like these? Bookmark www.CMTCody.com and check back daily for exclusive interviews, trending topics, and the latest from country's hottest stars.
Photo Credit: Getty Images.
Chat About Country Stars Share How They Stop The Haters