Florida Georgia Line's 'Long Live' Toasts to Late Nights With Good Friends
By Taylor Fields
September 10, 2020
Following the release of their 6-Pack EP, Florida Georgia Line has returned with their new nostalgic feel-good single, "Long Live."
Co-written with Corey Crowder, David Garcia and Josh Miller, "Long Live" is a toast to the good times and late nights shared with friends. In the chorus, they sing, "Long live all the small towners/ Sunup to sundowners/ That old school Haggard and Hank/ Long live longneck bottles/ And wide-open throttles/ And old dirt roads with no name/ Long live them country girls/ Long legs in cut up jeans/ Long live this way of life/ Long live nights like these."
FGL's Tyler Hubbard and Brian Kelley said in a statement of the new song, "This one is for the nights you never want to end. It's a celebration of all the good times with great friends and cold drinks. We had a lot of fun reminiscing when writing, and hope it takes our fans back too! Kick back with your loved ones, turn it up, and relive some of your glory days while making new memories. Long live!"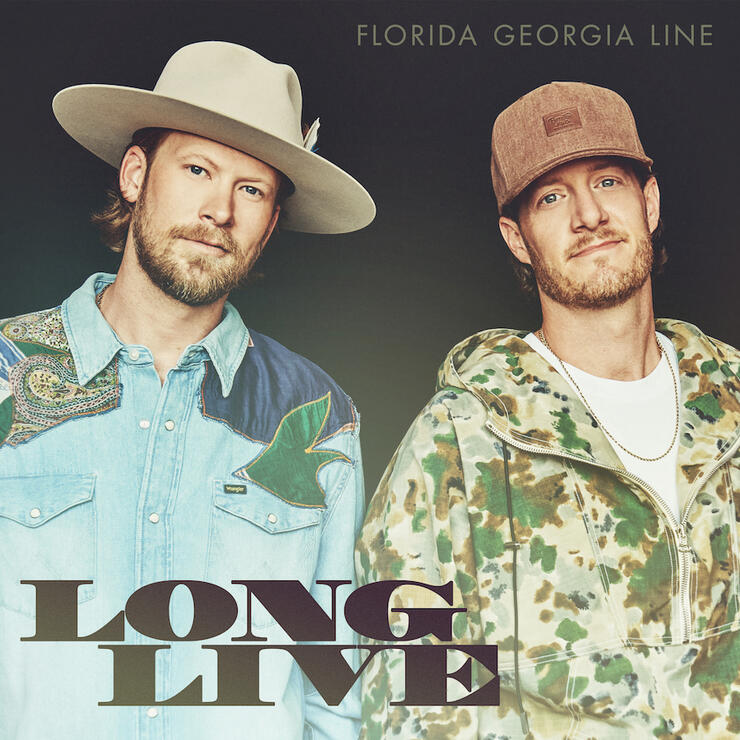 Florida Georgia Line is set to perform their 17th career No. 1 song "I Love My Country" during the 55th ACM Awards on Wednesday, September 16 at 8/7c on CBS. The guys are also nominated for Vocal Duo of the Year.
Hubbard and Kelley released their 6-Pack EP, that included "I Love My Country," back in May as preview of their forthcoming fifth full-length album, which will follow 2019's Can't Say I Ain't Country. In announcing "Long Live," the guys explained that they've "been busy all summer at [their] home studios," and although a new album is on the way, no official release date has been announced yet.
Listen to Florida Georgia Line's new song "Long Live" above!
Chat About Florida Georgia Line's 'Long Live' Toasts to Late Nights With Good Friends