Missing Hiker, 80, Shows Up At Press Conference About His Disappearance
By Bill Galluccio
September 9, 2020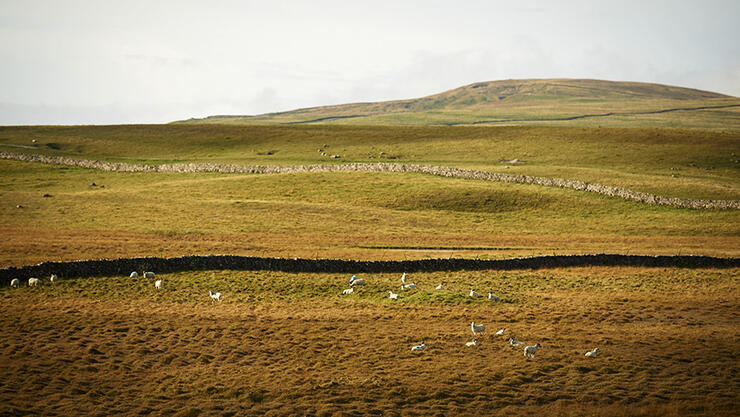 An 80-year-old man shocked his family and friends after showing up at a press conference about his disappearance. Harry Harvey was hiking in the Yorkshire Dales, a national park in northeast England, when he got separated from his partner during a hail storm. After he was reported missing, hundreds of people began searching for him. The police were aided by the Royal Air Force and mountain rescue workers as they scoured the area, trying to locate him.
Harvey was found by a wildlife photographer who happened to be in the area. The photographer contacted rescue workers who met Harvey and led him to The Tan Hill Inn, where officials were holding a press conference. The experienced hiker explained that he survived because was prepared and set up a camp after he lost his way. He joked that he enjoyed his time out in the wilderness.
"I had three really good wild camping nights where I was on my own and had all the kit I needed. The only thing I was getting a bit short of... I've got a hell of an appetite... and when I get hungry, I've got to get something to eat, or I can't go on."
He suffered a head injury while trying to cross a bridge to find a safe place to pitch his tent.
"I fell crossing a bridge over a stream. It was a tree across a stream with a mink trap on it, I stepped over the trap and went down and banged my head, which I patched up myself," said Harvey.
While Harvey was enjoying his time camping, his family was worried sick.
"He's had a blast, we've had a nightmare," his daughter-in-law said during the press conference, while his son joked that his father has been "grounded."
Inspector Mark Gee of North Yorkshire Police issued a statement thanking all the volunteers who helped in the search for Harvey.
"This is fantastic news that Harry has been found safe and well. I want to thank all the search volunteers for their time, as well as gamekeepers, estate owners, farmers, and local residents for their help and understanding. Thanks also to the Tan Hill, who looked after the volunteers and Mr. Harvey's family."
Photo: Getty Images