Titans Ready To Host Fans During Home Games With Nashville Mayor's Approval
By Jason Hall
September 9, 2020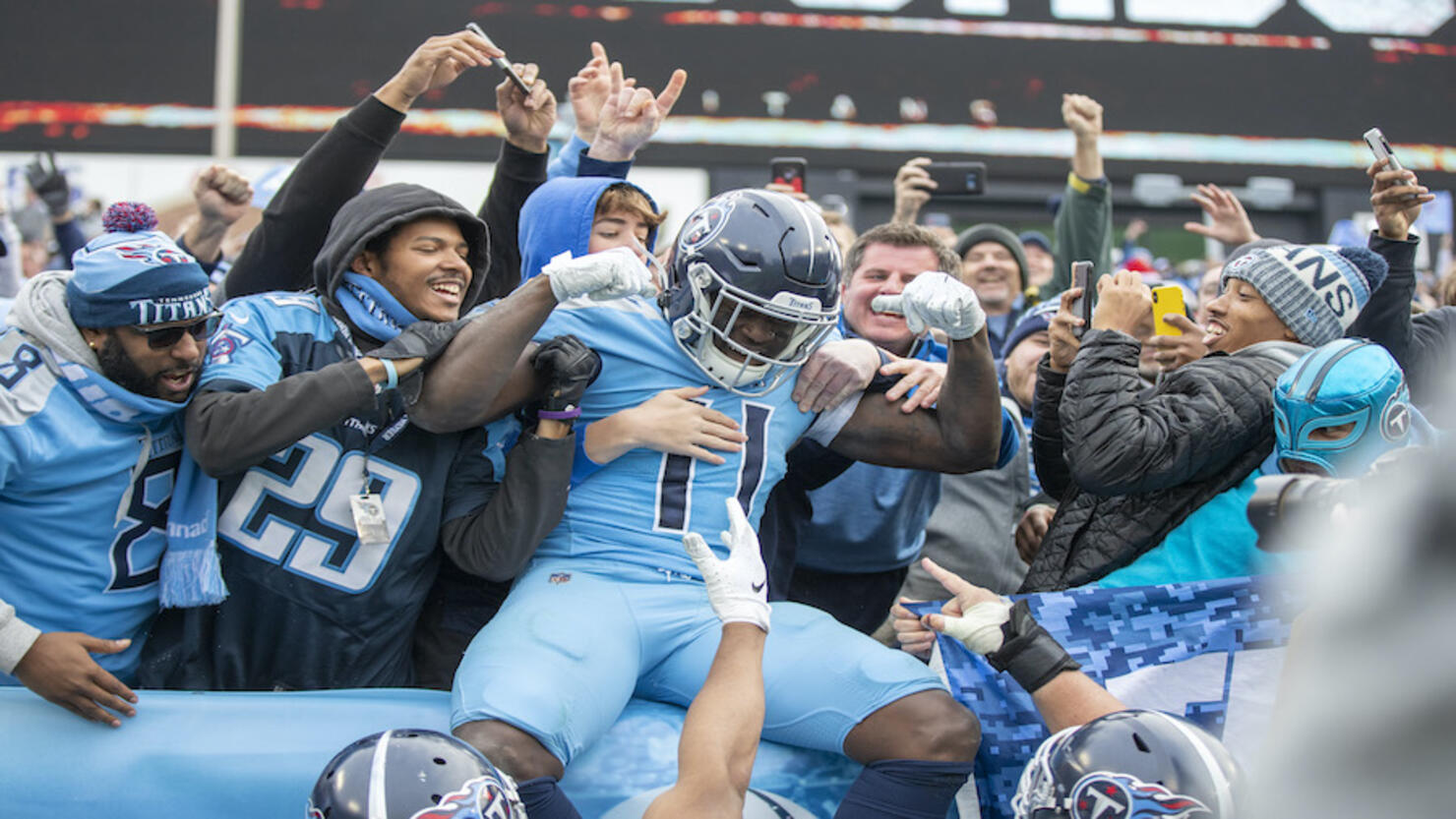 The Tennessee Titans say they're ready to host fans at a limited capacity during the 2020 NFL season if they can get approval from Nashville mayor John Cooper.
During a conference call Tuesday, Titans president and CEO Burke Nihill revealed the franchise is having ongoing discussions with the mayor's office regarding allowing fans into Nissan Stadium for home games beginning in October, FOX 17 News reports.
Nihill said the Titans would be able to host fans at up to 22% capacity while meeting COVID-19 protocols, beginning October 4 against the Pittsburgh Steelers, the Tennessean reports. He added, however, that the team would need to know the mayor's decision soon.
"Probably within the next seven to 10 days," Nihill said via the Tennessean. "It would just make it difficult to ultimately deliver tickets and get people into the stadium (if they don't hear by then). So hopefully there's word one way or the other over the next four, five or six days."
Nihill said he didn't think "there's reason for hope for October," but added it was "very preliminary to be thinking about whether or not we'll ultimately get that green light."
Nihill described the potential layout of fan seating as a "restaurant table, pod-based seating of one to six fans that are socially distanced from every other pod of fans." He added that the fans would be spread across the entire stadium at an estimated capacity of 21-22%.
Nissan Stadium's maximum capacity is 69,143, with 22% equaling a total of 15,211 fans, according to the Tennessean. The Titans start the 2020 season with three empty attendance games, including a Monday night season opener at Denver next week and a Week 3 matchup at Minnesota on September 27.
Tennessee will host the Jacksonville Jaguars at Nissan Stadium on September 20, which will feature pumped-in artificial crowd noise, as mandated by the NFL.
Photo: Getty Images