Tom DeLonge Explains Why Skateboarding And Punk Are A Match Made In Heaven
By Katrina Nattress
September 9, 2020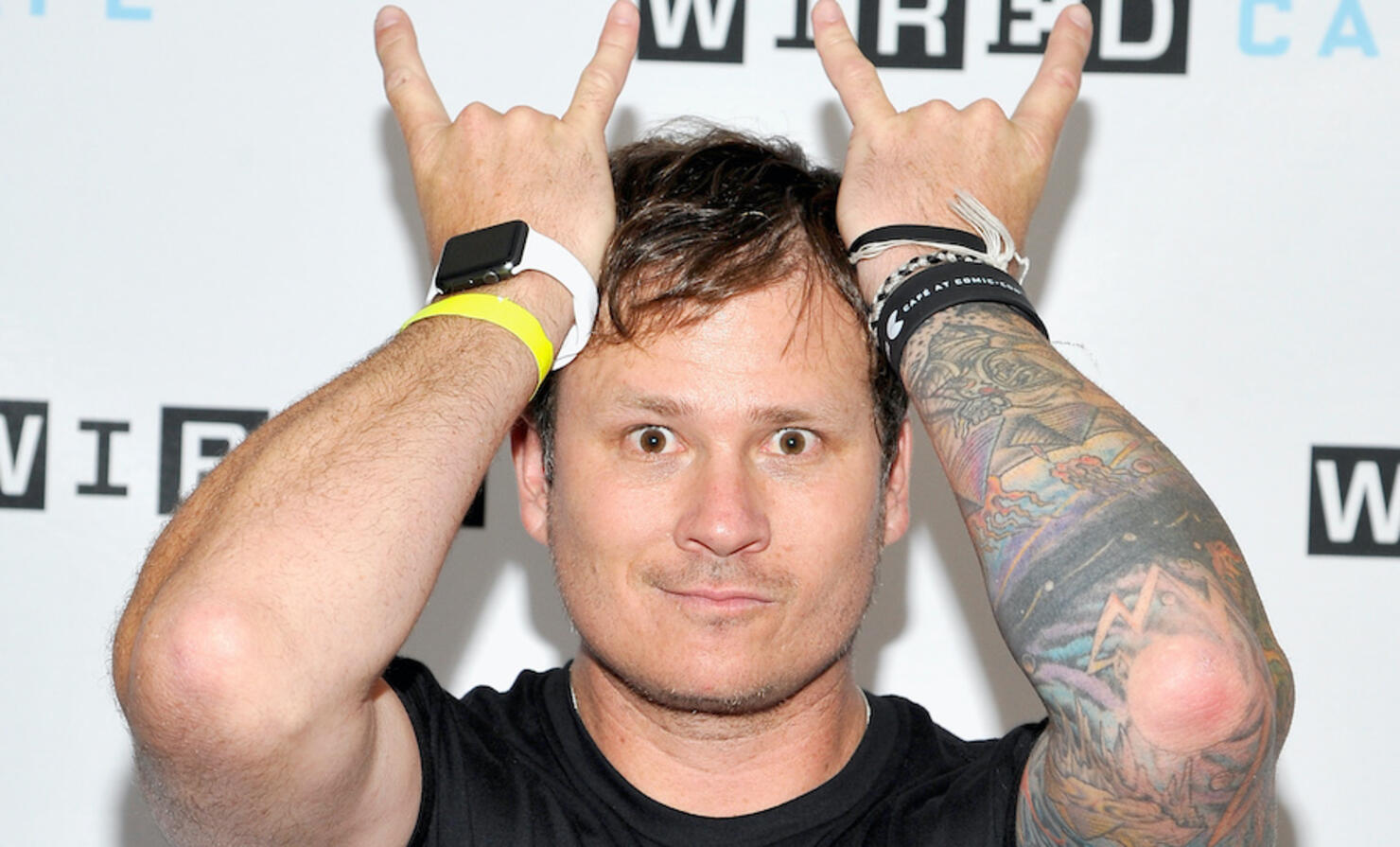 Tom DeLonge may be 44 years old, but that hasn't stopped him from skateboarding. During a recent interview with AltPress, the Angels & Airwaves frontman expressed his love for skating, and explained why it and punk rock are a match made in heaven.
"I'm still very into skateboarding. And I follow a huge amount of Instagram feeds on skateboarding because I'm still blown away by the difficulty of the sport and the damage it does to your body every single time you fall," he said with a laugh. "I wish I could do the stuff that I watch. It's just a wonderful sport. And I always tell people when you get into skateboarding as a kid, the weirder you are, the cooler you are in that culture. That's just a wonderful culture to be a part of when you want to figure out who you are. And, you know, punk music was the same way. You can have green hair and make stupid jokes and not get a job, and you get points for it."
He went on to explain how "tricks" don't matter when it comes to skating, because the sport's more about community. "...the best, most happiest people that surf and skate are the ones that aren't trying to compete," he admitted. "You're just out with your buddies at sunset or in the water or at some cool spot on the street, and you're having fun and rolling around. So don't get into it that you have to do it a certain way."
"And I would tell people that same thing in music," Tom added. "You don't learn guitar and have to study all the chords and learn music theory. Just make noises and then write some poetry over it, and there's a song. It's like whatever noise you like is a song. It doesn't matter."
Speaking of skateboarding, a blink-182 fan recently recreated Tom's Boomer character from the "First Date" video on Tony Hawk's Pro Skater 1+2, and it's pretty spot on. Check it out here.
Photo: Getty Images