Paris Hilton: It's Not Fair That Britney Spears Has No Control Of Her Life
By Hayden Brooks
September 10, 2020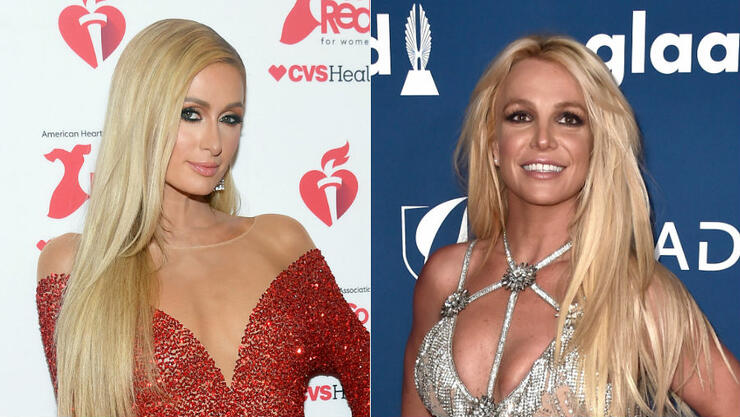 Paris Hilton has previously shown her support for friend Britney Spears over her lengthy conservatorship battle, but the former reality star has now spoken in-detail about the legal restraints.
During an interview with Andy Cohen, Hilton, 39, recalled seeing the pop titan, 38, in recent months and made mention of her lack of autonomy. "I saw her this summer. We've had dinners, I saw her in Malibu," she admitted. "I just love her so much. I feel like if you are an adult, you should be able to live your life and not be controlled. I think that maybe stems from me being controlled so much so I can understand how that would feel and I can't imagine right now if that was still happening to me. After just working your whole life and working so hard, she's this icon and I just feel like she has no control of her life whatsoever and I just don't think that's fair."
Asked if Spears' conservatorship, which has been in placed since 2008 and has been suspected to be taking advantage of her well-being and finances, is a topic of conservation, Hilton pushed back. "No, I don't like bringing things up like that," she explained. "She is so sweet and so innocent and such a nice girl. We just talk about happy things. Music, fashion … fun things. I never like to bring up negative things and make people feel uncomfortable, so I've never talked about it with her."
Amid the public pressure from the #FreeBritney movement, the biggest update to come out of the legal battle falls on recent court docs that reveals Spears "is vehemently opposed" to her father Jamies Spears' efforts to "keep her legal struggle hidden away in the closet as a family secret." In the filing, her lawyer also admitted there are no medical issues or sensitive issues related to her sons, Sean Preston, 14, and Jayden James, 13, that need to be hidden from the public.
Elsewhere in the filing, Spears' lawyer also slammed her father for calling the #FreeBritney movement a joke. "Far from being a conspiracy theory or a 'joke' as [Jamie] reportedly told the media, in large part this scrutiny is a reasonable and even predictable result of James' aggressive use of the sealing procedure over the years to minimize the amount of meaningful information made available to the public," the attorney explained.
Photo: Getty Images
Chat About Paris Hilton: It's Not Fair That Britney Spears Has No Control Of Her Life