This Miley Cyrus & Billie Eilish 'My Future' Fan Mashup is Miley Approved
By Taylor Fields
September 14, 2020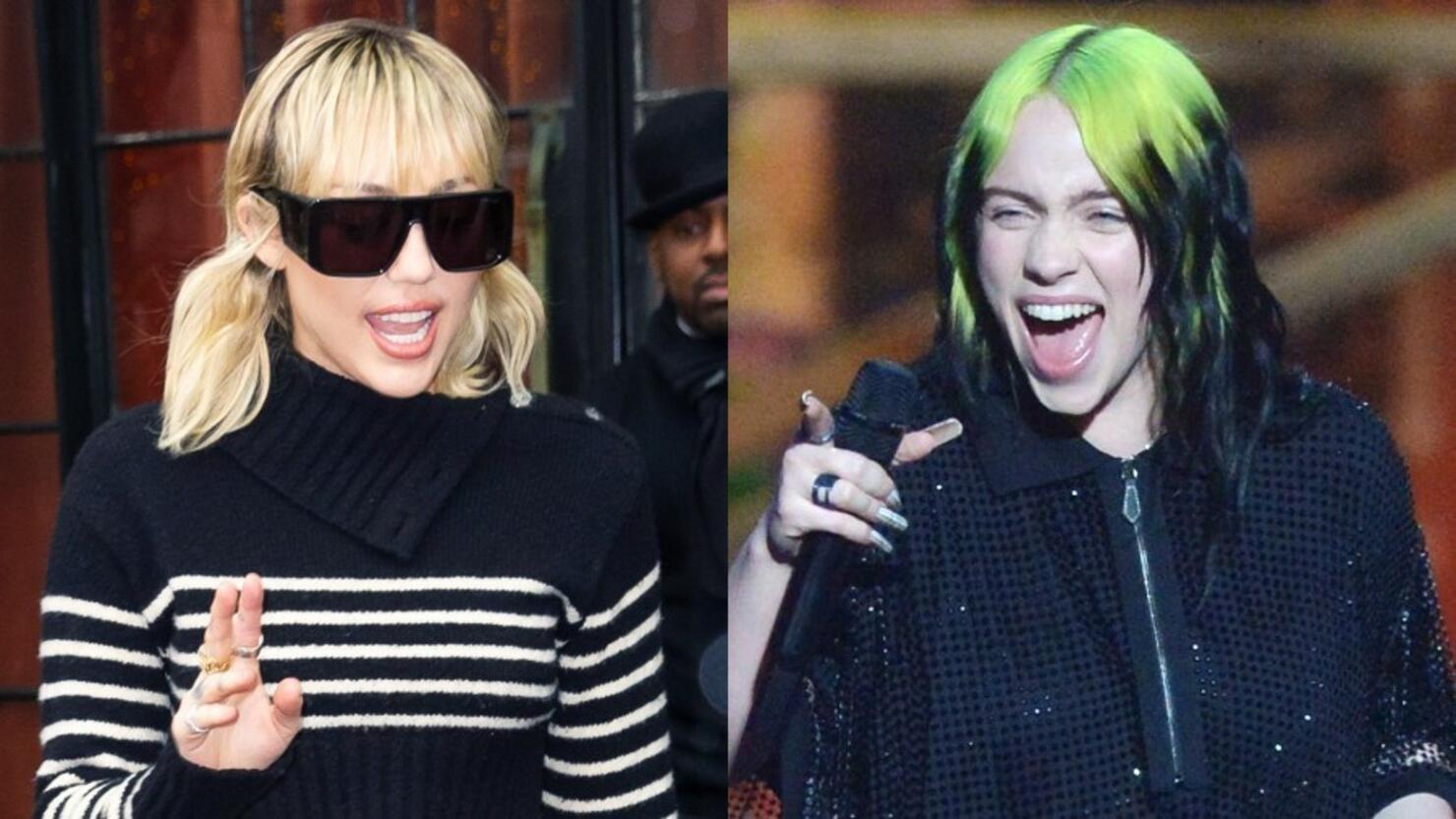 At the end of July, Billie Eilish released her latest song "my future," and just recently, Miley Cyrus covered a track for BBC Radio 1's Live Lounge. And if you've ever wondered what both artists would sound like singing the song together, look no further, because one fan on Twitter has taken care of that for all of us.
Twitter fan account @MileyNation13 made a mashup of Billie performing "My Future," with Miley's performance of the song, and the result is gorgeous.
The mashup caught the eye of Miley Cyrus and during a recent interview on UK radio station Capital FM, she called it "really, really cool." She said, "Someone actually did this with Billie. Someone put her version with mine. I'm taking the lower octave and she's singing up in that nice head voice, falsetto. It's really, really cool."
Check out the Miley/Billie (Millie?) mashup below.
Of course, we can only hope that Miley and Billie can get together one day and perform this live as a duet (or any song, really). In fact, after Cyrus had performed the song on Live Lounge, Billie sent her a beautiful flower arrangement with a sweet note that said, "Thank you for your sweet cover of 'my future'! Hopefully we can meet soon when all of this is over." Miley responded to the gesture by tweeting, "ROCKSTAR @billieeilish COMING THRU WITH THE MOST BEAUTIFUL BOUQUET EVVVVVVEEEER! MADE MY F***ING DAY! APPRECIATE YOU AND YOUR ART!"
Miley is getting ready to drop her new album She Is Miley Cyrus, which she has already given fans a taste of via her song "Midnight Sky." Earlier this year during an Australian Radio interview, the singer said the project has some rock and roll with "Joan Jett vibes." She's also worked with star producers like Mark Ronson, Max Martin and Andrew Watt.