Is Jason Aldean Kane Brown's New Tattoo Artist?
By Lauryn Snapp
September 14, 2020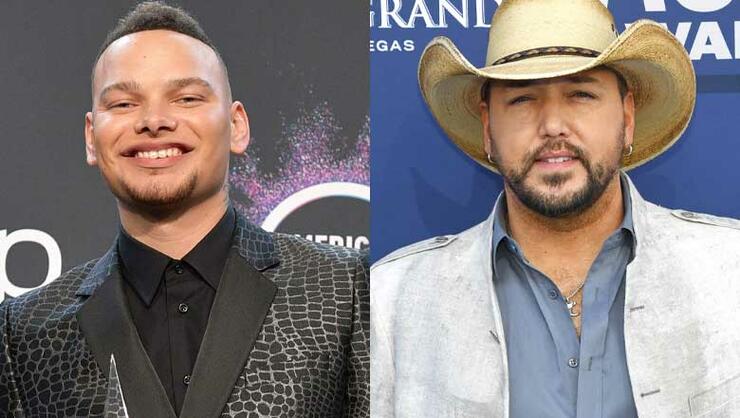 Kane Brown is no stranger to ink.
In a recent interview with Cody Alan, the country singer shared details behind his newest tattoo addition – a ferocious gorilla.
Ink Master winner Bubba Irwin completed the fierce faced gorilla, but Kane says that Jason Aldean helped with a line or two.
"He got some palm trees on his wrist," says Kane referring to Jason Aldean's tatt choice. "And, I got a gorilla for loyalty, and they'll do anything for their family, and gorillas are my favorite animal."
"Jason actually did a line on my tattoo, so I got to be Jason's first-ever tattoo that Jason has ever done on anybody. A little nerve-racking. I didn't feel like I had a choice in the situation," laughs Kane.  
Always inquisitive, Cody was wowed and asked, "How many tattoos do you have?"
"I count them all as one," shared Kane with a smile. "But, I probably have 20 or 25."
Do you enjoy country stories like these? Bookmark www.CMTCody.com and check back daily for exclusive interviews, trending topics, and the latest from country's hottest stars. Connect with Cody Alan on socials by following along on Twitter and Instagram @CodyAlan.
Photo Credit: Getty Images. 
Chat About Is Jason Aldean Kane Brown's New Tattoo Artist?