Miley Cyrus Confirms Dua Lipa, Billy Idol Appearances On Her New Album
By Paris Close
September 14, 2020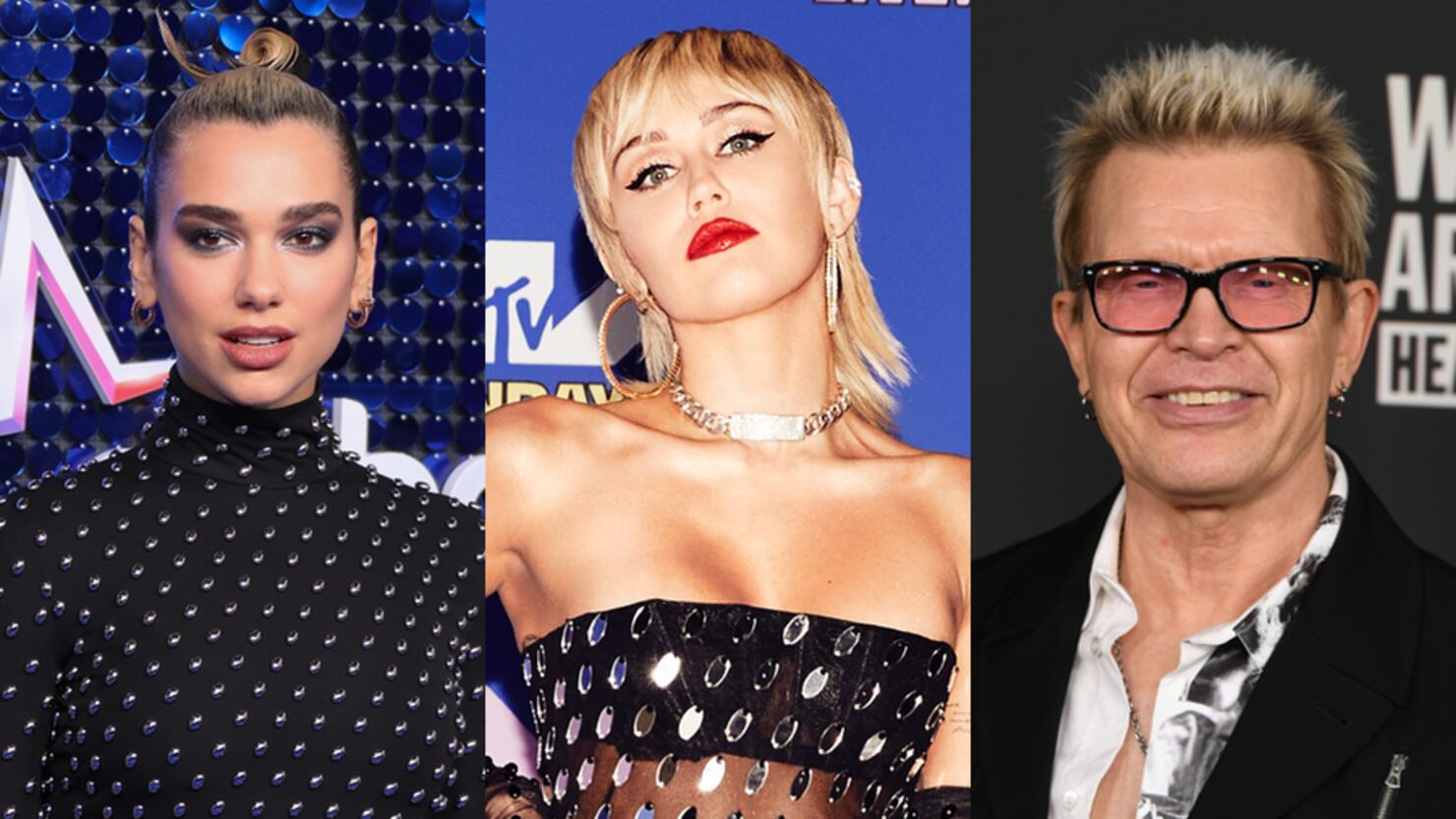 Miley Cyrus has secured Dua Lipa and Billy Idol to appear on her new album.
The pop star, who is plotting to release her upcoming seventh studio LP, She Is Miley Cyrus, teased the collaborations in a recent interview with an New Zealand outlet earlier this month. "You guys think I'm joking, like Britney [Spears] and Nine Inch Nails, but I'm not, I've got Billy Idol and Dua Lipa on the same record," Cyrus said, likening the project to if "Britney and Trent [Reznor] had a song together."
Although the "Wrecking Ball" singer passed on giving away any details on the release of her new full-length, the 27-year-old said her new material is "meant to be played at a festival." She added, "I've been working on this body of work for such a long time, I just want it to get to live its fullest potential."
In addition to appearances from Lipa and Idol, Smilers can also expect a previously-teased record called "High" on the effort featuring Mark Ronson, with whom Cyrus recorded 2018's "Nothing Breaks Like a Heart."
"When I called Mark that day to get in the studio, I had said to him 'I was gonna call you, or someone that I shouldn't,'" she explained of creating the song. "This was also at the time when I was working on getting sober and kind of figuring out sobriety and was like, if I can't get high, I'm just going to write about it. It's one of my favorite songs off the record."
The Disney alum signaled her She Is Miley Cyrus era with the release of "Midnight Sky," a fierce and liberating track that has quickly become a fan favorite.