Ed Orgeron: 'Most' Of LSU Football Team Has Contracted Coronavirus
By Jason Hall
September 15, 2020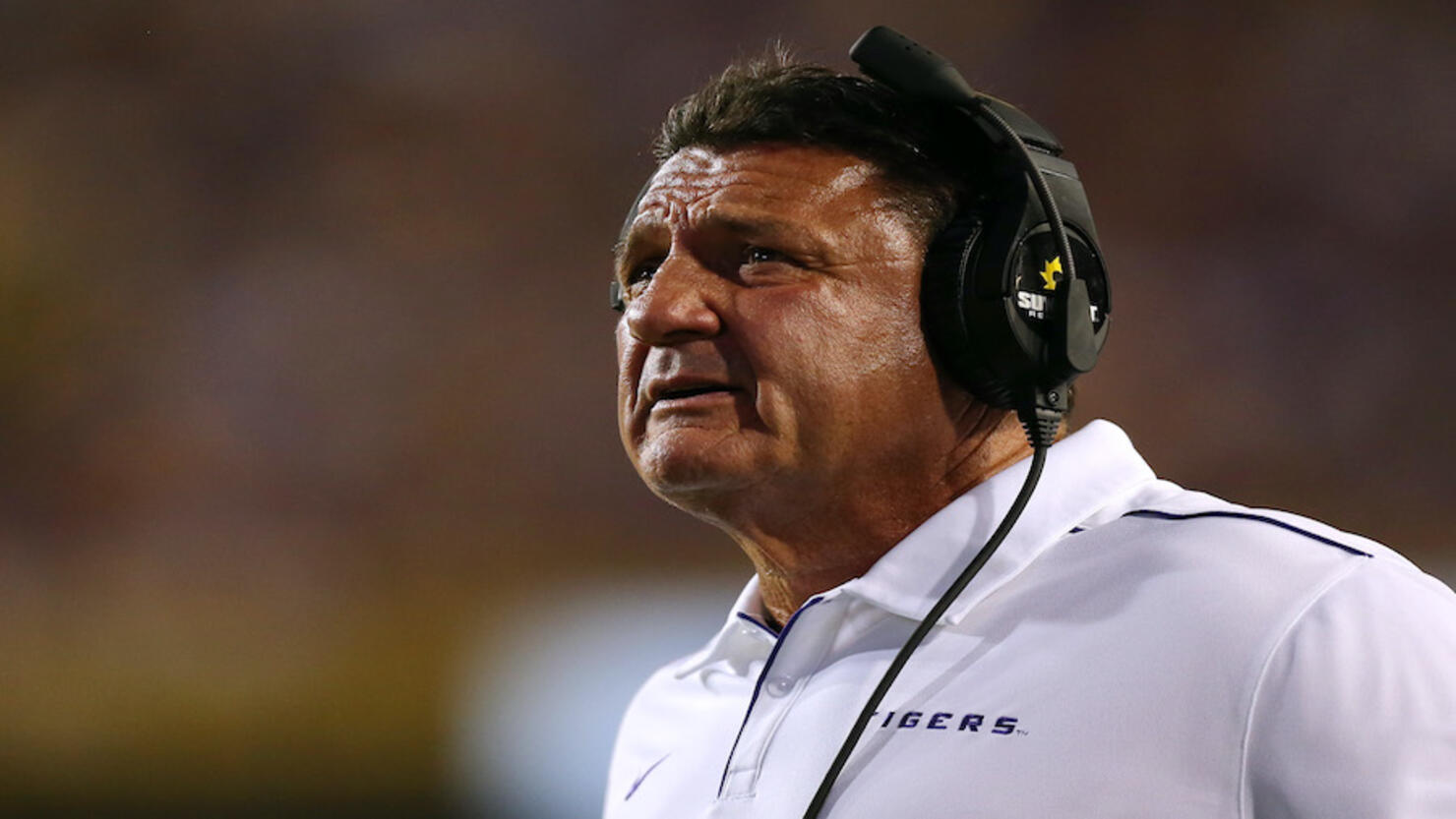 LSU football coach Ed Orgeron revealed the majority of his team has contracted COVID-19, adding that "three or four" players are currently away from the program due to quarantine mandates during his press conference on Tuesday.
"Not all of our players, but most of our players have caught it," Orgeron said via ESPN. "I think that hopefully they won't catch it again, and hopefully they're not out for games."
When asked for more details, Orgeron said he didn't know the exact percentage of his roster that contracted COVID-19.
"Hopefully that once you catch it, you don't get it again," he said. "I'm not a doctor. I think they have that 90-day window, so most of the players that have caught it, we do feel like they'll be eligible for games."
The Southeastern Conference is allowing players who have already contracted COVID-19 to wait 90 days before testing again. LSU has not provided regular reports on the number of positive cases among its players, like many other programs within the conference and NCAA.
Two weeks ago, Orgeron revealed all but two or three offensive linemen missed practice due to testing, adding "You have to make adjustments."
Additionally, Orgeron announced reserve defensive lineman Nelson Jenkins opted out of the 2020 season and is not with the team, noting that he hasn't been in contact with Jenkins for two weeks.
Defensive lineman Neil Farrell Jr., on the other hand, opted back into the season this week and Orgeron said there are reports that defensive tackle Tyler Shelvin, a projected first-round NFL draft pick, could also opt back in after announcing his decision to opt out last month.
Orgeron's announcement regarding the positive cases among the LSU football team comes one day after Texas Tech self-reported five cases of COVID-19, bringing the total number of positive cases among players to 75 since returning to campus in June, ESPN reports.
Photo: Getty Images