Chris Harrison Says Clare Crawley Blew Up Her Season Of 'The Bachelorette'
By Emily Lee
September 16, 2020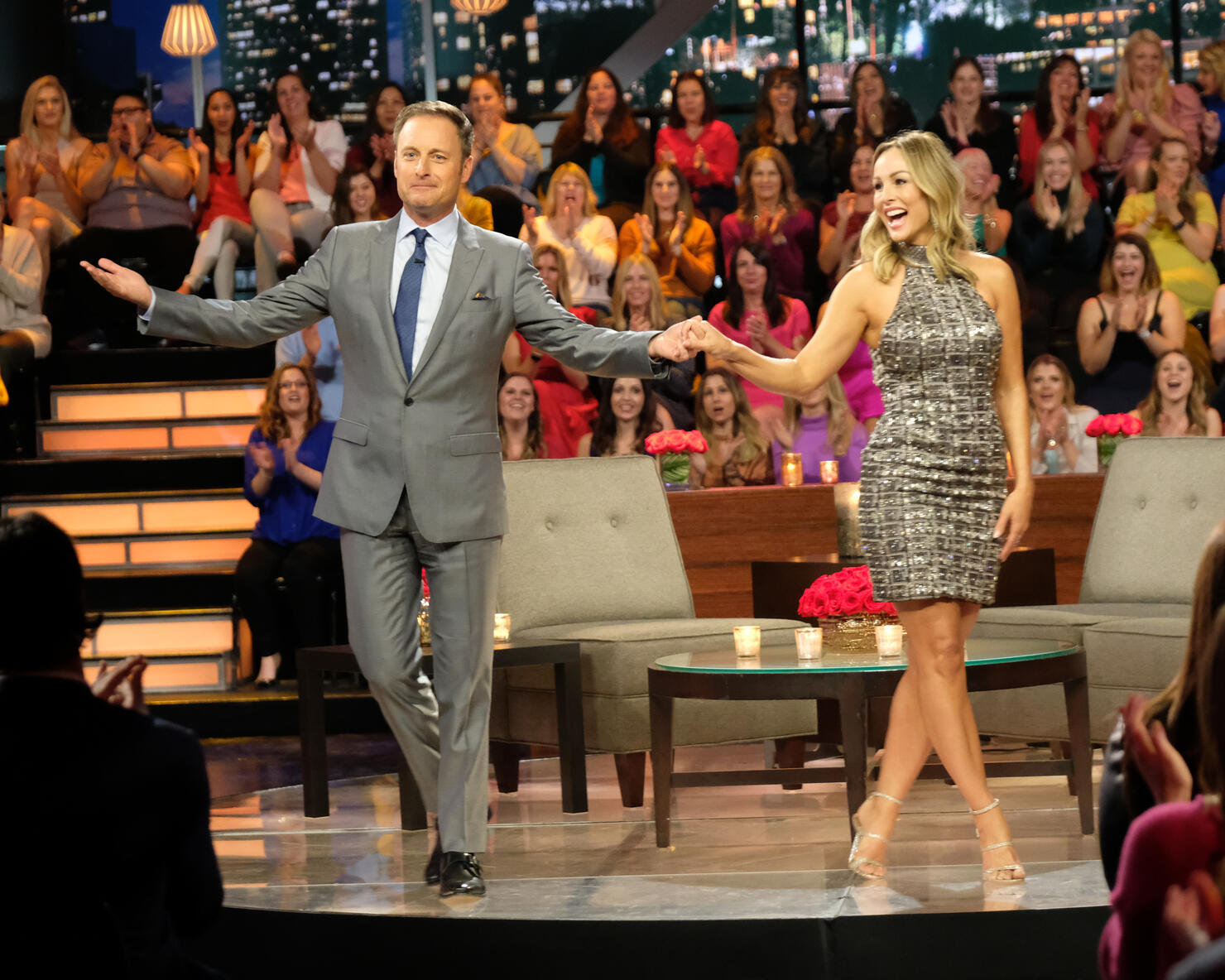 Will Clare Crawley's turn as the bachelorette be the most dramatic season in Bachelor Nation history? It's definitely possible. At least, according to the first trailer for Crawley's upcoming season of The Bachelorette, that is.
On Monday (September 14), ABC dropped the first peak at Crawley's impending season. As fans of the show will recall, rumors have been circulating about Crawley quitting the show just two weeks into filming since earlier this summer. Longtime host Chris Harrison seems to reference the speculation when he tells Crawley: "Congratulations, you've just blown up The Bachelorette" in the trailer.
The trailer is only thirty seconds long, but Crawley also manages to squeeze in a reference to all the rumors surrounding her turn as the reality dating show's lead. "Drama this soon is a little bit crazy," the 38-year-old hair stylist says in a confessional.
Crawley also recently teased how "different" her season will be in a virtual chat with Harrison. Not only did Crawley reportedly fall in love with suitor Dale Moss super early on in her season, she also filmed the entire season in quarantine at the La Quinta Resort in Palm Springs. "It's different in the best way possible," Crawley told Harrison. "I want somebody who is not excited about traveling to the wonderful locations, which is great and awesome to be able to go do those things, which I've done before."
Despite all the speculation surrounding her season, Crawley told Harrison she's still excited for it to all play out on TV. "It's actually weirdly given me a sense of calmness. I know ... it's crazy times in the world right now, but as I'm sitting here, there's excitement, there's possibility for the future, there's so many positive things in my mind and in my heart right now," Crawley explained. "I'm not anxious at all about this time. I'm excited about this time, because I know... I have prepared so much for this moment. Meeting the man of my dreams, I could not be more ready for this." 
Crawley's journey to find love—as well as her reported replacement Tayshia Adams' own journey— on The Bachelorette will begin airing on Tuesday, Oct. 13 at 8 p.m. ET/PT on ABC.
Photo: Getty