Docs Reveal How Police Tried To Withhold Info About Daniel Prude's Death
By Halle Harris-Smith
September 16, 2020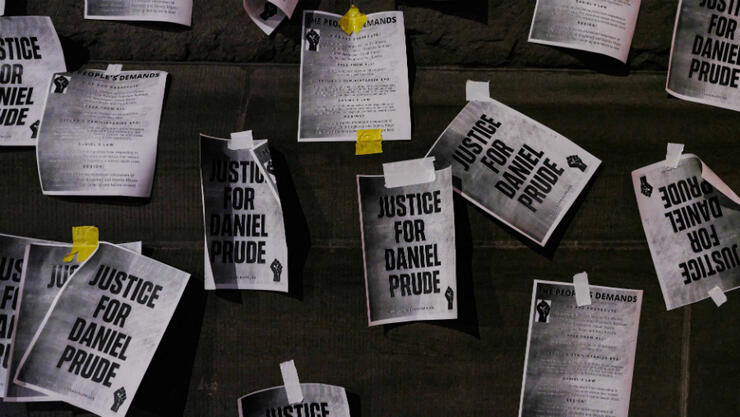 New documents have revealed that law enforcement and Rochester officials purposely withheld information about the death of Daniel Prude, a 41-year-old Black man with mental health issues who died in March after officers put a "spit hood" on him and restrained him, for months.
The documents, which the city released on Monday (September 14), show "repeated attempts by officials to prevent the full picture of Prude's death from getting out — with authorities' citing an ongoing investigation and privacy laws among their justifications — as they worried about a public backlash in a climate of growing scrutiny of police," according to the Washington Post.
"We certainly do not want people to misinterpret the officers' actions and conflate this incident with any recent killings of unarmed Black men by law enforcement nationally," Deputy Police Chief Mark Simmons wrote to Chief La'Ron Singletary in June amidst countrywide protests over the death of George Floyd. "That would simply be a false narrative and could create animosity and potentially violent blowback in this community as a result."
Singletary replied, "I totally agree."
The documents also appear to suggest that police planned to push a different narrative about Prude and his death, as a note on a police report suggested that Prude be listed as a potential offender rather than an "individual."
"Make him a suspect," the note reads.
Prude's case entered the national spotlight last month when Prude's family held a news conference, sharing footage of Prude's detainment taken from police body cameras that showed officers covering Prude's head with a "spit hood" and pressing him against the pavement before he stopped breathing. Prude's sister, Tameshay Prude, filed a federal lawsuit against Singletary, 13 other officers and the city of Rochester, claiming Prude died as a result of "unlawful force" and the "deliberate disregard" for his medical needs. She additionally claims that the department attempted to cover-up her brother's death.
Last week, Chief Singletary and the entire command staff of the police department in Rochester announced that they would be stepping down via retirement papers. "As a man of integrity, I will not sit idly by while outside entities attempt to destroy my character," Singletary said in a statement. "The events over the past week are an attempt to destroy my character and integrity."
"The members of the Rochester Police Department and the Greater Rochester Community know my reputation and know what I stand for," he continued in his resignation letter. "The mischaracterization and the politicization of the actions that I took after being informed of Mr. Prude's death is not based on facts, and is not what I stand for."
Photo: Getty Images
Chat About Docs Reveal How Police Tried To Withhold Info About Daniel Prude's Death