The Killers Are Playing Halftime At The Raiders' First Game In Las Vegas
By Katrina Nattress
September 16, 2020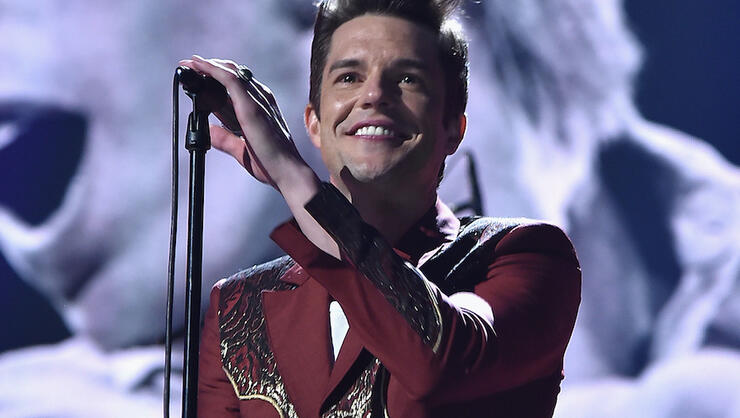 The Raiders' move to Las Vegas came with a shiny new home, Allegiant Stadium, and what better band to help break it in than the city's own pride and joy: The Killers. As Billboard reports, the group will be playing at the team's home opener later this month. Well, sort of. Brandon Flowers and company pre-recorded a performance on the rooftop of Nobu Villa at Caesars Palace, which will be aired at halftime.
"We were lucky to get The Killers," Las Vegas Raiders president Marc Badain told Billboard. "We were honored they were willing to do it. We've been looking forward to this for a long time and obviously had to be very flexible with what's been going on the last six months. We didn't know what the game was going to look like. We didn't know what was going to be allowed or not allowed."
Though the new stadium's 65,000 seats will be empty, Badain still wants each game to be a spectacle worth watching. Catch The Killer's halftime performance during Monday Night Football on September 21.
The Killers also recently filmed a performance from the Caesars rooftop for BBC Radio 2's Live At Home festival. Watch them play "When You Were Young" here.
Photo: Getty Images