Tom Petty's Estate Announces 'Wildflowers & All The Rest' Deluxe Reissue
By Regina Star
September 16, 2020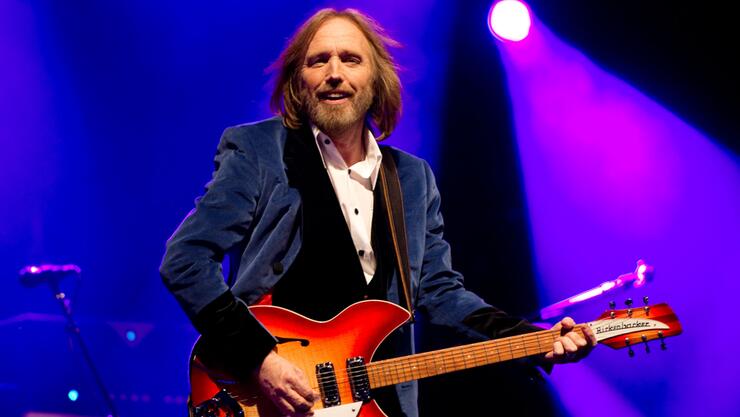 At last, Tom Petty's Wildflowers reissue will finally see the light of day.
Years after his tragic passing in October 2017, the late rocker's wish to see his 1994 solo album be released in full form is coming true in the forthcoming multidisc set, Wildflowers & All the Rest, due out October 16.
In this special release, fans can expect to hear both alternate and live versions of Wildflowers songs, demo recordings, and unreleased tracks that were scrapped from the original album. The set, spanning five CDs and nine LPs, also features studio sessions as well as home recordings of beloved songs like "There Goes Angela (Dream Away)" and a rare demo of "You Don't Know How It Feels."
At the time of its initial recording, Petty had submitted Wildflowers to Warner Bros. as a double-album with 25 tracks. However, the label advised he trim the project down for a single-disc release, stowing away a trove of unreleased music to the archives. Apart from two deep cuts "Hung Up and Overdue" and "California" appearing on the movie soundtrack of 1996's She's the One, fans will finally be able to experience the LP as Petty envisioned.
According to Rolling Stone, the collection was curated by Petty's wife, Dana, their daughter, Adria, her sister Annakim, and Petty's fellow bandmate, Benmont Tench. As Adria describes, the set "helps you understand the magic of how my dad did something."
Rick Rubin, who produced the iconic effort, also regarded Wildflowers archives as something that haunted Petty. "[Petty] very much wanted to re-release it," he recalled on the Broken Record Podcast. "He thought it was really important because the legacy of the Wildflowers album loomed large in his career, and he knew that the second half of Wildflowers was an important statement."  
Even so, Petty's dream didn't come without its battles, as the crooner's surviving family had been embroiled in a contentious court battle over his estate that nearly thwarted the project.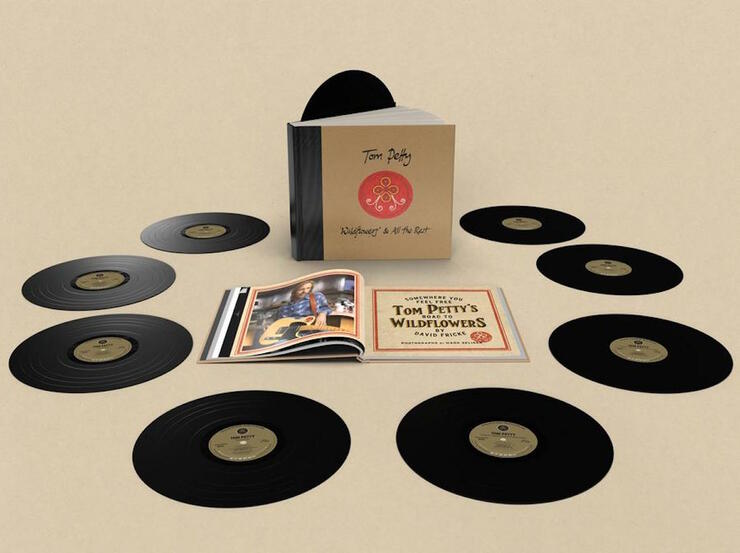 Tom Petty's Wildflowers & All the Rest Track List:
Wildflowers
01. Wildflowers
02. You Don't Know How It Feels
03. Time to Move On
04. You Wreck Me
05. It's Good to Be King
06. Only a Broken Heart
07. Honey Bee
08. Don't Fade on Me
09. Hard on Me
10. Cabin Down Below
11. To Find a Friend
12. A Higher Place
13. House in the Woods
14. Crawling Back to You
15. Wake Up Time
All The Rest
01. Something Could Happen
02. Leaving Virginia Alone
03. Climb That Hill Blues
04. Confusion Wheel
05. California
06. Harry Green
07. Hope You Never
08. Somewhere Under Heaven
09. Climb That Hill
10. Hung Up and Overdue
Home Recordings
01. There Goes Angela (Dream Away)
02. You Don't Know How It Feels
03. California
04. A Feeling of Peace
05. Leave Virginia Alone
06. Crawling Back to You
07. Don't Fade on Me
08. Confusion Wheel
09. A Higher Place
10. There's a Break in the Rain (Have Love Will Travel)
11. To Find a Friend
12. Only a Broken Heart
13. Wake Up Time
14. Hung Up and Overdue
15. Wildflowers
Wildflowers Live
01. You Don't Know How It Feels
02. Honey Bee
03. To Find a Friend
04. Walls
05. Crawling Back to You
06. Cabin Down Below
07. Drivin' Down to Georgia
08. House in the Woods
09. Girls on LSD
10. Time to Move On
11. Wake Up Time
12. It's Good to Be King
13. You Wreck Me
14. Wildflowers
Alternate Versions (Finding Wildflowers)
01. A Higher Place
02. Hard on Me
03. Cabin Down Below
04. Crawling Back to You
05. Only a Broken Heart
06. Drivin' Down to Georgia
07. You Wreck Me
08. It's Good to Be King
09. House in the Woods
10. Honey Bee
11. Girl on LSD
12. Cabin Down Below (Acoustic Version)
13. Wildflowers
14. Don't Fade on Me
15. Wake Up Time
16. You Saw Me Comin'
Photo: Getty Images