YFN Lucci Accidentally Fires Real Gun During Music Video Shoot
By Regina Star
September 16, 2020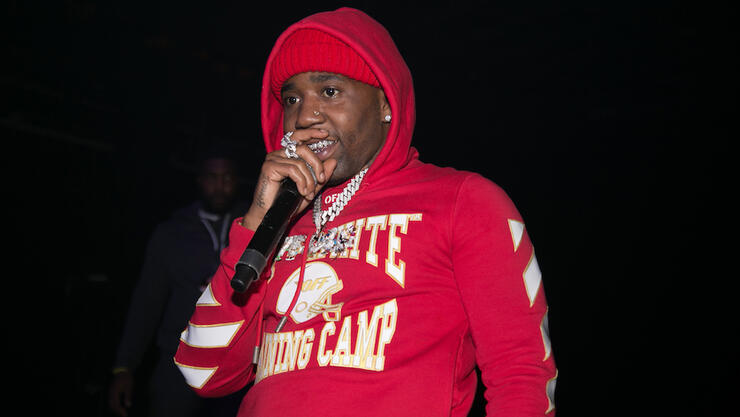 Shots fired, literally.
YFN Lucci had quite the scare this week when he accidentally fired a real gun on the set of his music video. As TMZ reports, the "Everyday We Lit" rapper was filming a visual when someone handed him what he probably thought was a prop semi-automatic gun, not realizing the firearm was real. It wasn't until Lucci let off a round after he pulled the trigger that everyone panicked, including the three individuals by which the Atlanta native was surrounded.
As seen in a video obtained and published on TMZ, the musician and two other men appear alongside him in front of a green screen backdrop. At one point, it appears one of the crew members on set tried to warn the 29-year-old against pulling the trigger.
However, you can clearly see him aiming the gun at the ground before shooting, sending people screaming and scattering at the sound. Although it doesn't look like anyone was harmed in the incident, the outlet indicates the bullet wound up leaving a hole in the studio floor. (Watch the footage here.)
It's unclear how no one checked the gun beforehand in the first place, but luckily it seems everyone walked away unscathed.
This isn't the first time Lucci's name has been attached to the use of firearms. You may recall, the star got caught in a drive-by shoot out while filming another music video in his hometown this past June, which resulted in his Mercedes SUV being sprayed with bullets. While Lucci survived the traumatic episode, a 15-year-old victim did sustain a bullet injury in the incident.
Photo: Getty Images