Jamie O'Neal And Lauren Alaina Team Up For 'There Is No Arizona' Remake
By Blake Taylor
September 17, 2020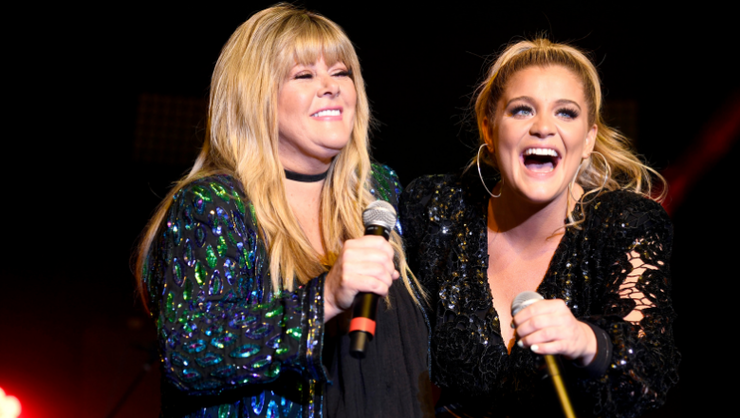 Jamie O'Neal and Lauren Alaina are teaming up for a new rendition of O'Neal's 2020 hit, "There Is No Arizona."
Last year, the two country stars took the stage at ACM Lifting Lives: Decades to perform the remake, "There Is No Arizona 2.0." O'Neal then chose Alaina to join her in the new rendition to be featured on her upcoming album, Sometimes, due out on October 16.
"I have loved Lauren's voice since she was on Idol and when I was asked to do the ACMs last year for their pre-show where they paired newer artists with past ACM winners, I immediately thought 'I want Lauren Alaina!'" O'Neal, 54, told People. "Once I sang it with her...bingo! I just had to record it with her this year for the 20th anniversary of the song. Man, that girl can saaang!"
When asked about their performance last year Alaina, 25, said, "I was amazed at how well our voices worked together. She is an amazing singer and it was fun to harmonize with someone like that."
"When she asked me to sing on a new version of the song with her, I jumped at the chance," she continued. "I'm so proud to be a part of such an iconic country song."
"There Is No Arizona 2.0" is more vocal-driven compared to the original track. "We decided to let the vocals be the main point of the song and with all that riffing going on, there was no room for harmonica, so we left that out," O'Neal revealed in the interview. "We also added the high harmony and traded out singing that, plus a new drum loop and atmospheric sounds to change it up. Everyone had heard the old version, so I think it's cool to try something new."
The remake of "There Is No Arizona" will be available to stream on on Friday (September 18). In addition to Alaina, O'Neal also duets with several other artists on her new album including Martina McBride, Sara Evans, John Paul White and her daughter, Aliyah Good.
Sometimes, due out on October 16, is O'Neal's first album since 2014's Eternal. Stay tuned for the release of "There Is No Arizona 2.0" tomorrow (September 18).
Chat About Jamie O'Neal And Lauren Alaina Team Up For 'There Is No Arizona' Remake