Notorious B.I.G.'s $6 Plastic Crown Sells For Almost $600K At Auction
By Hayden Brooks
September 17, 2020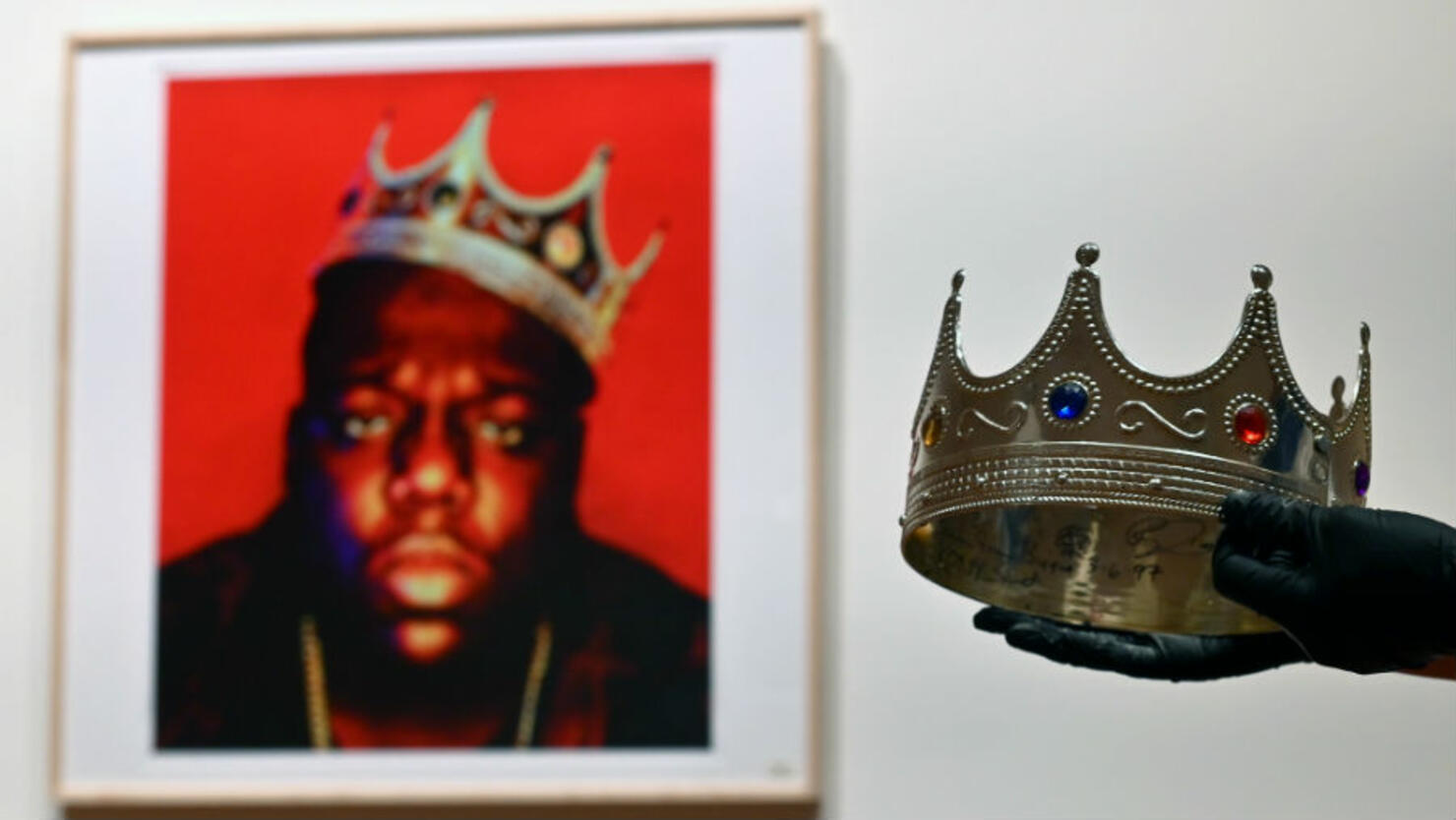 The Notorious B.I.G.'s legacy is worth a high price tag.
On Tuesday night (September 15), Sotheby's hosted its first-ever auction dedicated to coveted hip-hop memorabilia and the rapper's crown that he wore in a 1997 photographed sold for $594, 750. The plastic headpiece was predicted to sell around the $300,000 mark, but it's clear that the demand was high for the item. The portrait, which was shot by Brooklyn-based photographer Barron Claiborne, took place just days before his murder. It was inscribed with the shoot date and signed by both the rap legend and the photographer. "This crown is a novelty item; I bought it at a place on Broadway called Gordon's," Claiborne told The Post. "Without Biggie, the crown would not be worth [six figures]. I only paid six bucks for it."
Meanwhile, Sotheby's senior specialist Cassandra Hatton chimed in on the item, telling Reuters, "I think that crown is one of the most recognizable symbols of hip-hop, 20th century culture. Everybody around the world recognizes this crown. You see it on T-shirts. You see it on coffee cups and prayer candles. It's huge."
Among the other items sold during the auction include a Supreme x Louis Vuitton hoodie ($4,800), a pair of Salt-N-Pepa "Push It" jackets ($19,000), Slick Rick's diamond eye patch ($20,000); Fab 5 Freddy's gold and diamond MTV ring ($28,000) and more.