8 Popular Movies You Did Not Know Were Filmed In The Miami Area
By Zuri Anderson
September 18, 2020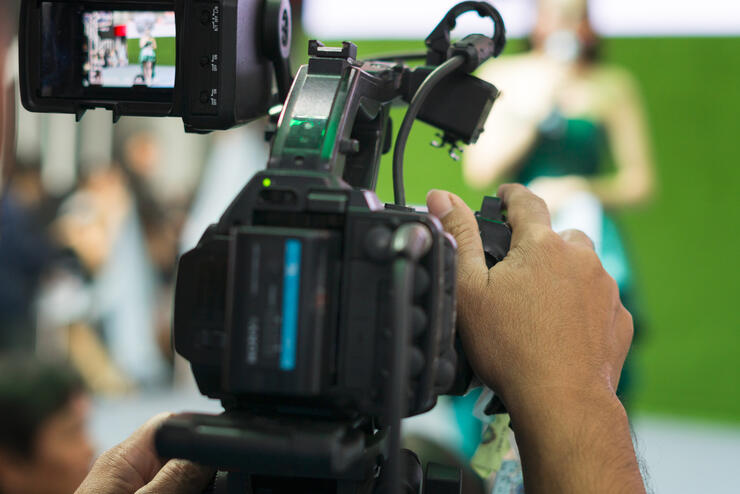 Miami is a hot spot for many things: the nightlife, beaches and the climate. These factors and more can also make it a great area to shoot some movies. Here are some popular movie productions that happened in the Magic City.
Bad BoyzFranchise (1995 – 2020) 
The Bad Boyz trilogy has gone international with its production, but its roots are in the Miami area. According to IMDB and Movie-Locations.com, the first movie clocked in some memorable spots in the Magic City, including the Art Deco District in Miami Beach, The Dady County Courthouse as the cop station, and the Biltmore Hotel in Coral Gables. The film is about two Miami cops from different backgrounds coming together to stave off multiple threats in the city. 
2 Fast 2 Furious (2003)
The second entry into the popular action crime series, 2 Fast 2 Furious is set in Miami where the main cast takes on a drug lord. The story's setting is based in Miami, but some of the filming occurred across Florida. A lot of areas and landmarks from the Miami metro area were featured, including the Olympia Theater, The South Miami Avenue Bridge, Versailles Restaurant in East Coral Gables. 
Moonlight (2016)
The Oscar-winning Moonlight follows a black gay man and his life as he grows up in Liberty City. Speaking of Liberty City, the film was also shot in this historical location. According to the Greater Miami Convention & Visitors Bureau (GMCVB), "other scenes were shot at Historic Virginia Key Beach Park, South Beach, parts of Downtown Miami, and Jimmy's Eastside Diner, a staple diner on Biscayne Boulevard known for its all-day breakfast.
Scarface (1983)
This infamous 80s crime film focuses on a Cuban-American drug lord Tony Montana and is a mainstay in popular cinema. While the movie is mostly shot in California, GMCVB said they brought some production to Miami to shoot on Ocean Drive and at the luxury resort Fontainebleau Miami Beach. Their aim was to capture the Art Deco District of Miami Beach. The Sun Ray Apartments was also used in the scene where Montana's brother was dismembered, according to Movie-Locations.com. 
There's Something About Mary (1998)
A romcom about a man looking to get his second chance with his high school prom date, despite it being a disaster years ago. There's Something About Mary was filmed in both Miami and Rhode Island, but you can find some well-known buildings and areas in the movie. GMCVB said the Red Fish Grill inside Matheson Hammock Park is featured along with the Big Pink Diner in South Beach and more. Mary's fictional home is technically in Coral Gables!
Ace Ventura: Pet Detective (1994)
The movie follows a quirky detective looking for the Miami Dolphins' mascot, Snowflake. Speaking of the football team, scenes in the film are shot in the real Sun Life Stadium along with Coconut Grove. They also filmed scenes in Miami Beach and Vizcaya Museum and Gardens, according to GMCVB. 
Miami Vice (2006)
Miami Vice originally started as an 80s TV show before becoming a 2006 movie. GMCVB said filming happened the now-closed Mansion nightclub on Washington Avenue, which reigned as a nightlife haven in South Beach for years." According to IMDB, the crew also shot scenes in Delray Beach and Miami Beach. 
Iron Man 3 (2013)
While most of the Marvel film was shot in North Carolina, there were a few scenes where the main villain of Iron Man 3, Aldritch Killian, was showing off his mansion. Movie-Locations.com said this mansion happened to be the Vizcaya Museum, previously known as Villa Vizcaya. 
Photo: Getty Images
Chat About 8 Popular Movies You Did Not Know Were Filmed In The Miami Area