FINNEAS Recalls 'Reckless' Trampoline Memory With Injured Billie Eilish
By Taylor Fields
September 20, 2020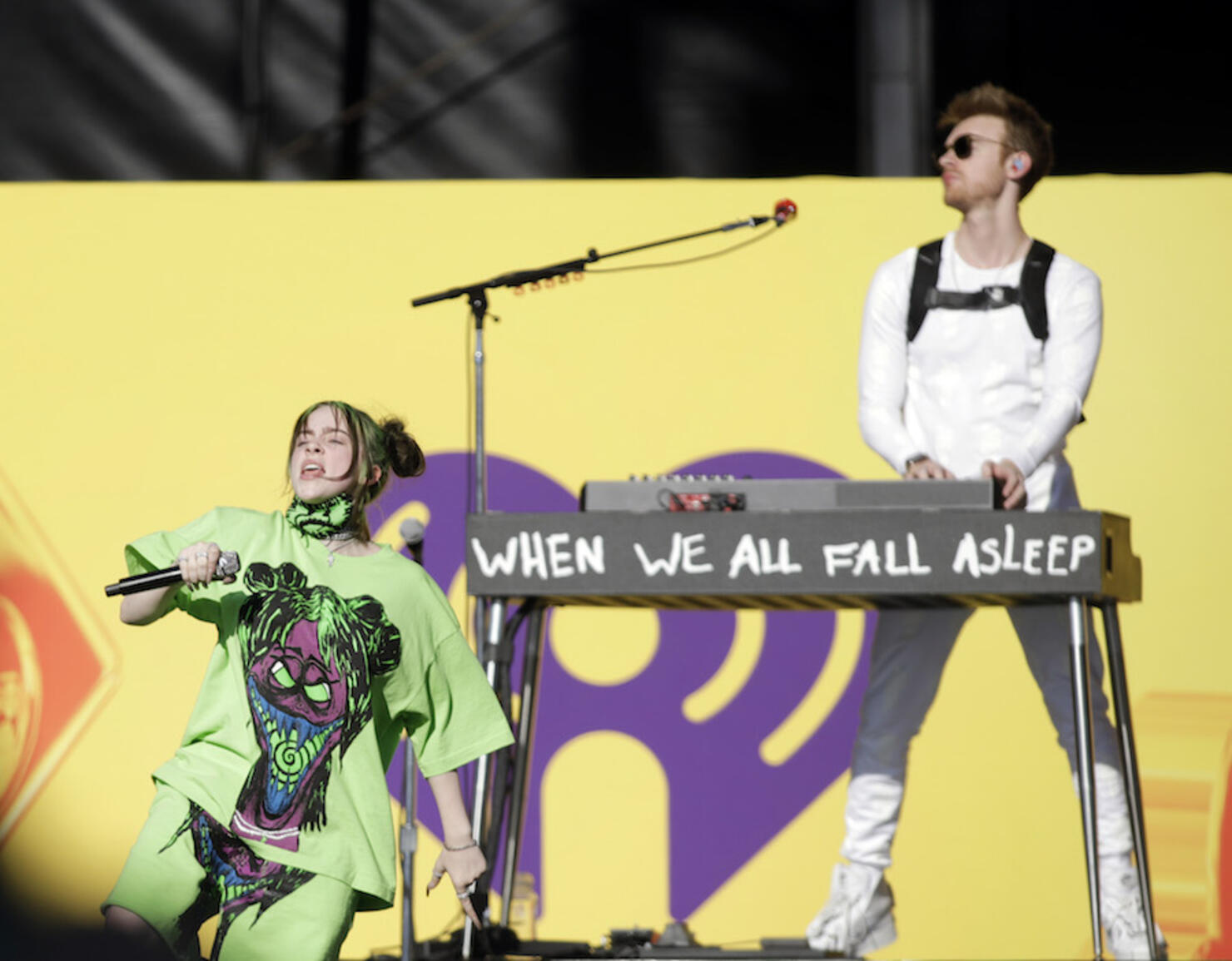 Last year, Billie Eilish took the stage with an injured ankle during the 2019 Daytime Stage at the iHeartRadio Music Festival, along with her brother FINNEAS. During the 2020 iHeartRadio After Show, FINNEAS shared what it was like performing in the extreme heat and a "reckless" memory from after the the show — which involved a trampoline and Billie who had two injured ankles at the time.
Finneas recalled, "We went out there and played. It felt a little bit like playing on the surface of the sun, it was like, 145 degrees. When we pulled up, my friend Fletcher was on stage performing. It was really fun to get to hear her for a second. And then we did our set, and then when we went back to the Airbnb we were staying at, there was a trampoline built into the ground, and I double-bounced Billie, and that was my favorite memory of the [iHeartRadio Music Festival]. Billie had two sprained ankles and I double-bounced her because I'm reckless, I live with reckless abandon."
This year's iHeartRadio Music Festival After Show was hosted by iHeartRadio personalities including JoJo Wright, Maxwell, and Emily Curl, along with Dixie D'Amelio. All four hosts discussed their favorite performances from night two, which included Usher, Kane Brown with Khalid and Swae Lee, Bon Jovi, Keith Urban and Miley Cyrus.
Throughout the night, in addition to FINNEAS, other artists who took the stage at the iHeartRadio Music Festival in years past popped in to share their favorite memories from the mega-concert, including Steve Aoki, Third Eye Blind's Stephan Jenkins, The Vamps and more.
Check out the iHeartRadio Music Festival After Show from Night 2 below.
In case you missed it, or just want to re-live all of the epic performances from this year's iHeartRadio Music Festival, tune in to the two-night highlights special on The CW on September 27 and 28 from 8-10pm ET/PT.