Selena Gomez Posts Private DM To Mark Zuckerberg On Facebook's Racism Issue
By Regina Star
September 19, 2020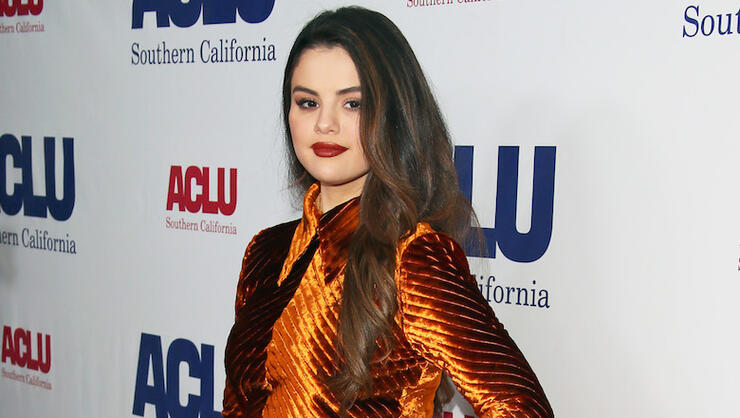 Selena Gomez is calling attention to Facebook's "serious" issue with allowing hate and bigotry.
On Friday night (September 18), the "Rare" singer took to her Instagram Stories with the private message she sent to Facebook's co-founder Mark Zuckerberg and chief operating officer Sheryl Sandberg with hopes of effecting change on the social media platform.
In her message, Gomez urges top executives to put an end to letting users use Facebook to abuse the platform to encourage hate speech. "Facebook and Instagram are being used to spread hate, misinformation, racism, and bigotry. I am calling you both to HELP STOP THIS," wrote Gomez, who boasts over 193 million IG followers. "Please shut down groups and users focused on spreading hate speech violence and misinformation. Our future depends on it."
With the election fast approaching, Gomez stressed the importance of acting sooner than later. "We cannot afford to have misinformation about voting," she continued. "There has to be fact checking and accountability. Hope to hear back from you ASAP."
Gomez isn't the only star calling for the regulation of hate speech on social media, as just a few days ago, the "Look At Her Now" songbird joined Kim Kardashian, Katy Perry, Amy Schumer, Dwyane Wade and other A-listers who froze their Instagram and Facebook accounts for 24 hours earlier this week in support of the #StopHateforProfit campaign.
Launched earlier this year, Stop Hate for Profit is an ongoing campaign addressing the racism, misinformation, and hate on Facebook, whose "policies and enforcement on hate speech, incitement to violence, and misinformation are astonishingly weak, and disproportionately harm BIPOC and LGBTQ+ users."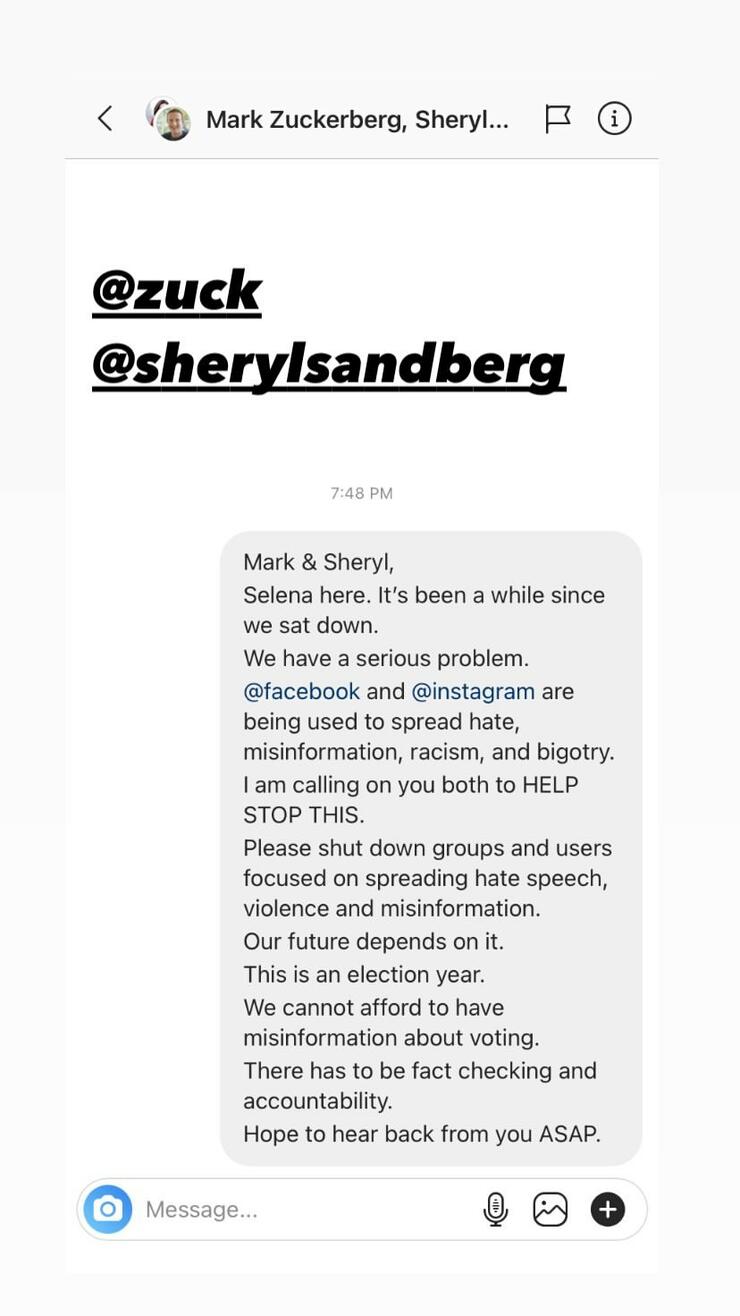 Chat About Selena Gomez Posts Private DM To Mark Zuckerberg On Facebook's Racism Issue