Blanco Brown Updates Fans As He Recovers From Serious Motorcycle Accident
By Blake Taylor
September 20, 2020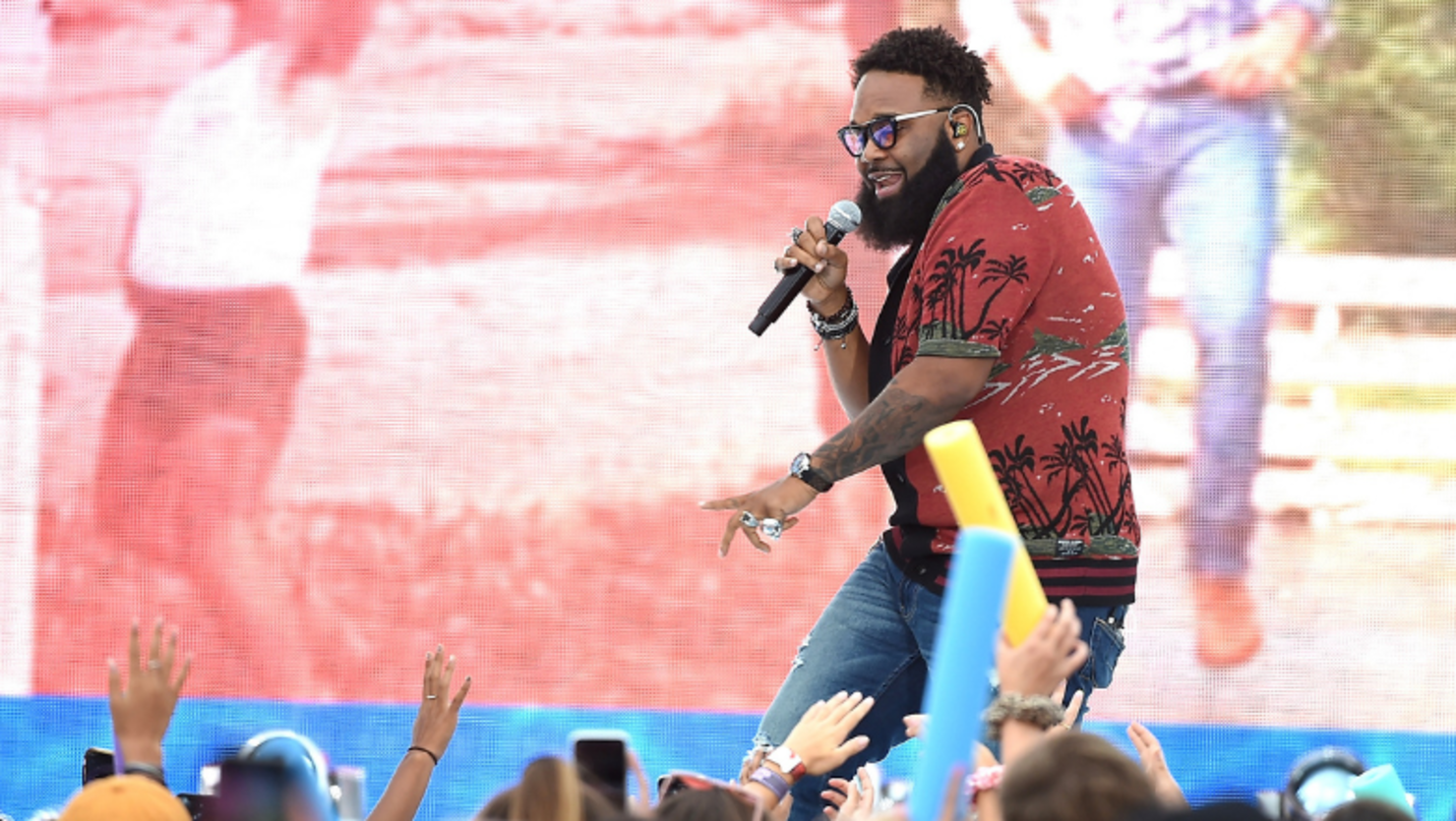 About three weeks later, Blanco Brown is reflecting on surviving a head-on accident that sent him to the intensive care unit of an Atlanta hospital.
The country singer turned to Instagram to give an update with fans and share a photo of his helmet that was damaged in the accident on Monday, August 21. In the photo, which has since been removed, Brown held the protective headwear up in his arms, which were in casts.
"Firstly, I have to thank my Lord and Savior Jesus Christ for sparing my life and keeping me whole!!! The fact that I'm here and still in my right mind is God's proof— I feel so blessed!" Brown wrote in the post according to People.
"This helmet cushioned my impact and without it things would be more complicated, all my riding gear showed true to its quality @indianmotorcycle 🦾," he shared. "To my fans, friends and family, I love you from the top to the bottom of my heart! I wanna thank everyone for all of the prayers and support! It means the world to me."
Brown suffered "significant injuries" and had to undergo a 12-hour surgery following the accident which happened close to his home. Two weeks later, BBR Music Group assured fans that Brown was expected to "make a full recovery."
"Brown has since relocated out of the ICU, following an additional 12-hour plus surgery and is continuing his recovery in the hospital," the statement read, adding that his doctors "do not anticipate" he will need any additional surgeries to make a full recovery. "Blanco, his family and his friends wish to express that they have been humbled and deeply touched by the outpouring of love from all over the world. They would like to thank everyone for their support and ask for continued prayers for Blanco during this time."
"I fought for my life, I fought to see all y'alls faces and those smiles again, and I fought to share my purpose," Brown concluded his message on Instagram. "God ain't done with me yet, we're just getting started! #trailertrap #love."
Photo: Getty Images