iHeartRadio Album Listening Party with Ozzy Osbourne: How to Listen
By Taylor Fields
September 21, 2020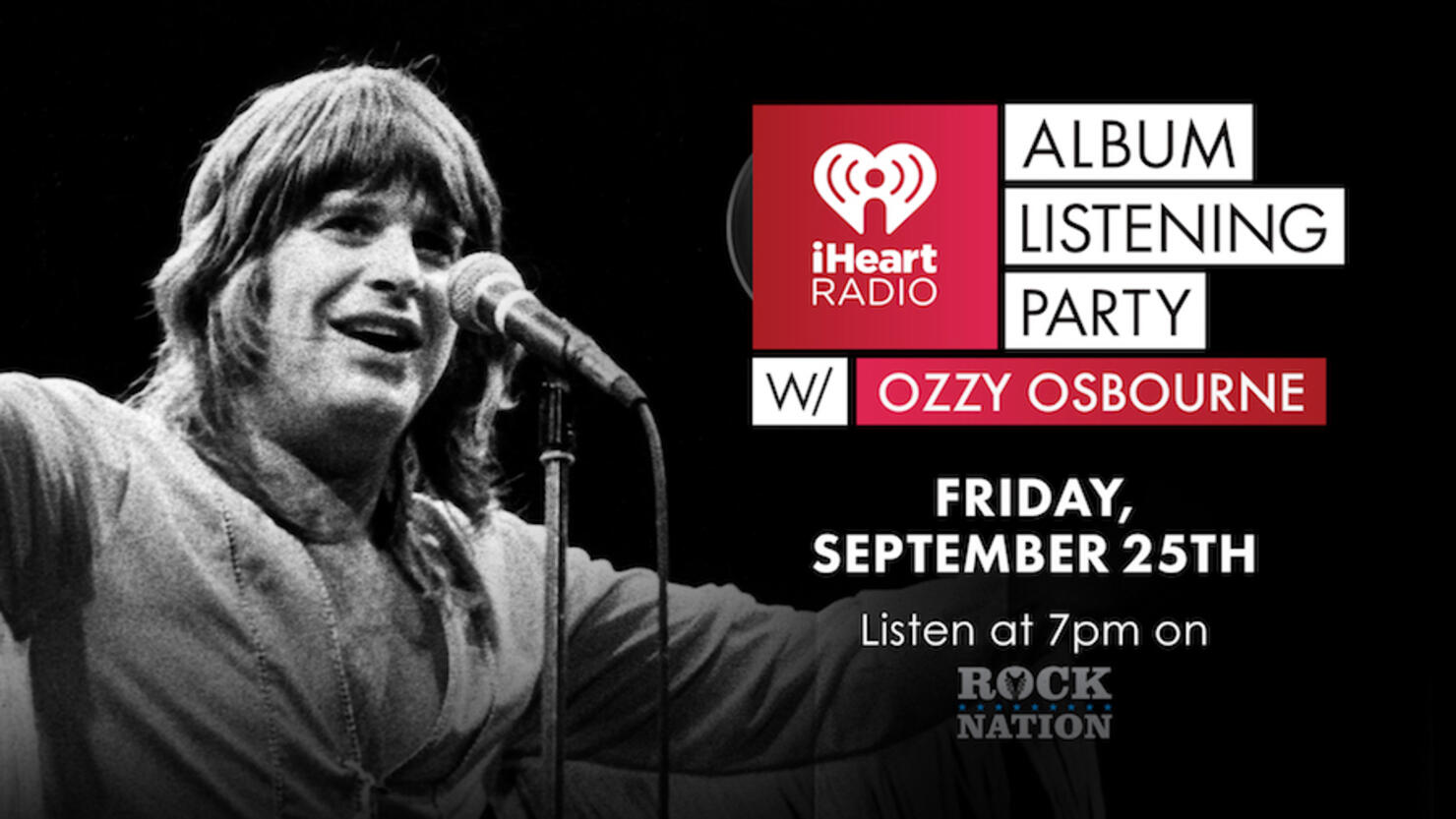 Rock legend Ozzy Osbourne is celebrating the 40th anniversary of his debut solo album Blizzard of Ozz with a new expanded digital edition of the LP, and fans can celebrate with him by tuning in to his exclusive iHeartRadio Album Listening Party on Friday, September 25th.
The Blizzard of Ozz 40th Anniversary Expanded edition includes the original 1980 album and bonus tracks (1980 B-side "You Looking at Me, Looking at You", 2010 "Goodbye to Romance" guitar/vocal mix, and Randy Rhoads instrumental outtake "RR"), in addition to seven live versions of songs from the "Blizzard of Ozz Tour." Osbourne is also re-releasing his 2010 documentary, 30 Years After the Blizzard in HD.
How To Stream The Show
Fans can listen and tune in free for a stream of the exclusive iHeartRadio Album Listening Party with Ozzy Osbourne on Friday, September 25th at 7pm ET time via iHeartRadio's Rock Nation station on the iHeartRadio app.
Get pumped for the show and watch Ozzy Osbourne's new animated "Crazy Train" music video below.