Kelly Clarkson Is Listening To John Legend's 'Sexy' New Songs Amid Divorce
By Hayden Brooks
September 21, 2020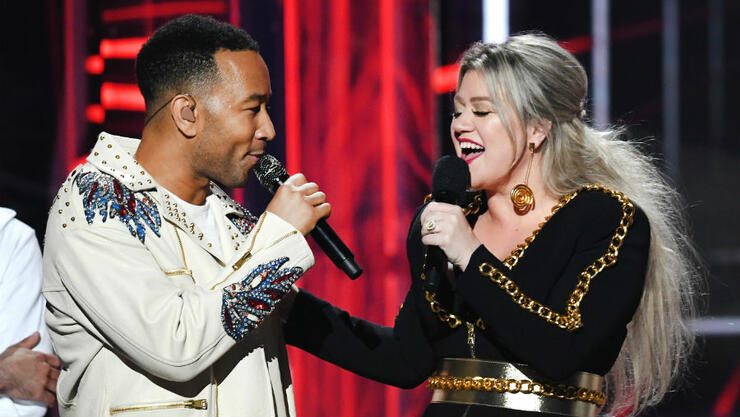 Kelly Clarkson is trekking along with her divorce from Brandon Blackstock, her husband of seven-years, with some help from John Legend.
On Monday (September 21), Clarkson invited Legend to the season two opening episode of her daytime talkshow, where she gushed about his new album, Bigger Love, and shared some of her favorite cuts off the LP. "I love 'Wild' actually," she told her fellow Voice judge, while also listing "Favorite Place," "Ooh Laa" and "Conversations in the Dark" as standout tracks. "Those are kind of sexy songs," Legend replied, to which she made reference to her personal trials.
"Dude, I know! That's what I'm saying. This is a testament of how good this album is," she continued. "I started this show saying, 'Hey, my personal life is kind of like [mimes explosion] and so, I'm just saying, if this album can be so great for someone like me who's really wanting some Joni Mitchell, Alanis Morissette right now, it's a great album."
Clarkson has been candid about her feelings since filing for divorce from Blackstock, with whom she shares daughter River, 6, and son, Remi, 4. Just last week, the star spoke with the Today show and admitted that her life "has been a little bit of a dumpster" in recent months. "I was just talking with my friends, I was like, 'I don't know how people go through this without talking to someone or having music as an outlet,'" she said. "But going through it, it's just a really difficult thing. That's why I made the dark comedic joke about my life being a dumpster."
Chat About Kelly Clarkson Is Listening To John Legend's 'Sexy' New Songs Amid Divorce