Old Dominion Reveals Pre-Show Traditions + Song Must-Haves
By Lauryn Snapp
September 21, 2020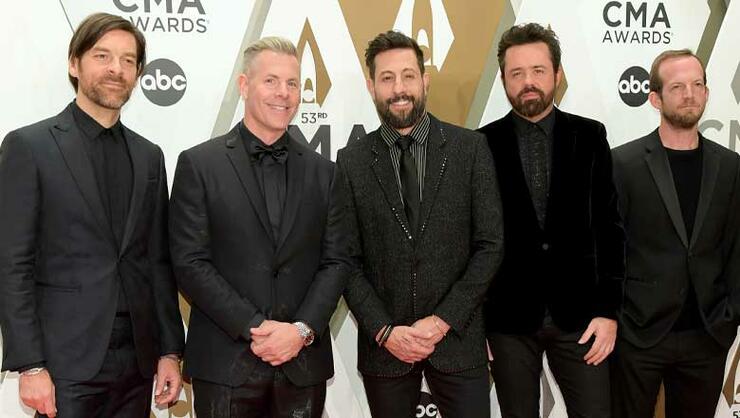 Old Dominion was the most-nominated group at the 2020 ACM Awards, and for good reason. The 5-man band has released smash hit after smash hit. So, what song does the band say will never leave their setlist?
In a recent interview, Cody Alan asked the tough questions.
"For some reason, the first song that came to mind was "Break Up With Him," shared Trevor Rosen of the band.  
"Although, I feel like sometimes people are like, "Oh Yeah, that's them!" laughs Matthew Ramsey. "But, definitely think "One Man Band," that's never going to go away."
Old Dominion strutted their musical stuff during the ACM Awards show by performing a medley of their hit songs for fans during the virtual event. Old Dominion kicked things off with "One Man Band," a record that earned them nominations in both the single and song of the year categories at the ACM Awards. They then segued their jam to include "Song For Another Time," "Hotel Key," and finally landed with an electrifying performance of "Make It Sweet." Sweet it was! 
While a medley of hits is what fans could see on TV, Old Dominion was happy to share what happens behind the scenes before every show. 
"There is always a big group shot of tequila," says Matthew with excitement. "Even when it was just the five of us and we were doing that in little bars and stuff, and it just grew. Now we have a giant crew, and we bring everybody in to do a big speech. Its somebody's turn every night to make the toast and sometimes it's emotional and sometimes it stupid. For whatever reason, we have a good time drinking tequila together."
Time well spent. 
Do you enjoy country stories like these? Bookmark www.CMTCody.com and check back daily for exclusive interviews, trending topics, and the latest from country's hottest stars. Connect with Cody Alan on socials by following along on Twitter and Instagram @CodyAlan.
Photo Credit: Getty Images.
Chat About Old Dominion Reveals Pre-Show Traditions + Song Must-Haves