Russell Dickerson Shares Adorable Video Of Newborn Son With The Hiccups
By Blake Taylor
September 22, 2020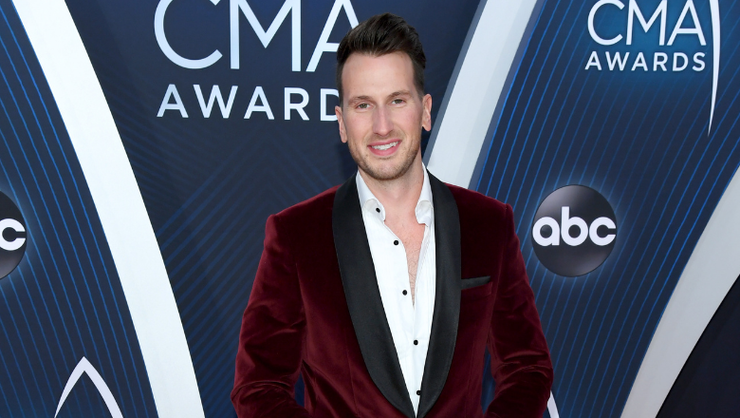 Russell Dickerson and his wife Kailey became parents this month with the birth of their first child, Remington Edward. Since then, the couple has kept fans updated by sharing several photos and videos of their baby boy on social media.
The most recent update came on Monday (September 21) when Dickerson shared an adorable clip of Remington on Instagram. In the video, which gives an up close shot of the baby, Remington has the cutest little hiccup.
"Told y'all I'm in Dad mode," the country singer wrote alongside the sweet clip. "This is our human that we created @kaileydickerson. Do you need more proof that God is real?!"
Comments from adoring fans along with several fellow country artists poured in. Little Big Town's Jimi Westbrook wrote, "Unbelievable man! So happy for y'all! Congrats!♥️♥️♥️" Caitlyn Smith commented, "That is one beautiful baby! Congrats!!!! ❤️👏🏼👏🏼👏🏼👏🏼 "
Cassie Kelley, wife of Lady A's Charles Kelley, said "He is an actual angel boy 💙," while Hayley Hubbard, who's married to Florida Georgia Line's Tyler Hubbard, added three heart eye emojis.
Watch the adorable video for yourself below!
Dickerson and Kailey first shared photos of their son last week with People. In the new shots, the sweet baby boy is bundled up in a white outfit with a brown hat as Kailey kisses his head and Dickerson kisses his wife's forehead. Several photos of the family can be seen below.
"I've never been so proud of anything in my entire life, of Kailey and to be this little guy's dad," the country singer said at the time. "Everyone said how life-changing it is ... and now I understand, it is."
Congrats to the adorable new family of three!
Chat About Russell Dickerson Shares Adorable Video Of Newborn Son With The Hiccups