Pregnant Wife Saves Husband During Shark Attack In The Keys
By Zuri Anderson
September 23, 2020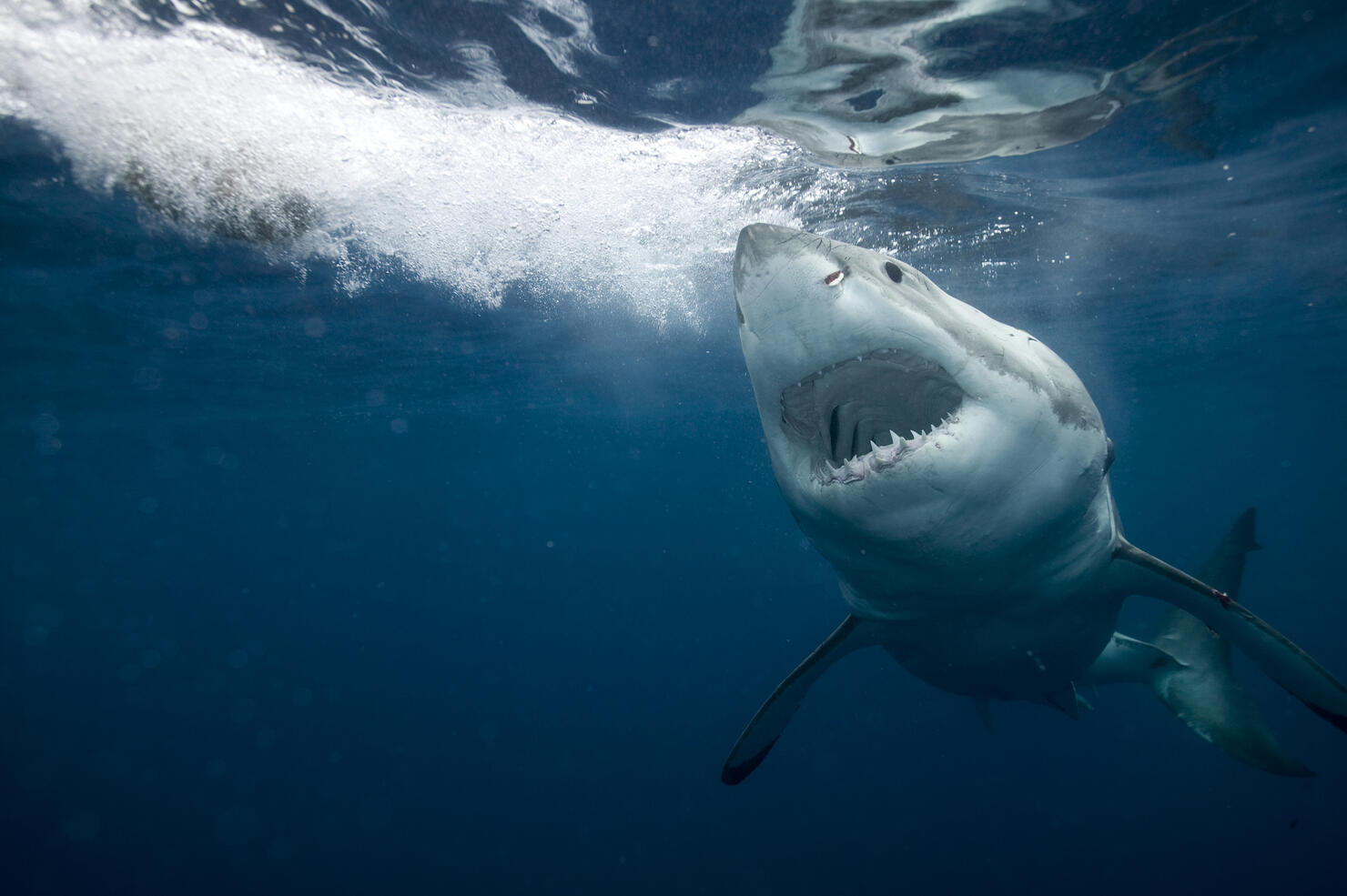 A pregnant woman pulled her husband to safety after a shark ambushed him on Sunday in the Keys, Fl Keys News reported on Tuesday (September 22).
Witnesses said Andrew Eddy, 30, put on his goggles and flippers before jumping into the water around 10:30 a.m.
As soon as he hit the water, a large shark slammed into him and latched onto his shoulder, according to witnesses. They also claim the shark was likely a bull shark.
Eddy's wife, Margot Dukes-Eddy, immediately leapt off a 20-foot open motorboat to her husband's aid.
"Dukes saw the shark's dorsal fin and then blood filling the water. Dukes, without hesitation, dove into the water and pulled Eddy to the safety of the boat," Deputy Christopher Aguanno wrote in his report.
Fl Keys News said the incident happened in the waters of Sombrero Reef, a popular snorkeling spot that surrounds a lighthouse in the Middle Keys.
Eddy was driven by boat to Sombrero Beach in Marathon before being airlifted to Ryder Trauma Center at Jackson Memorial Hospital in Miami.
As of Tuesday, Eddy's condition was not available. His family requested privacy this week, according to a Jackson spokeswoman.
"According to the sheriff's office report, Eddy was on the [boat] that day with Dukes-Eddy, her parents, her sister and her sister's boyfriend. Her father, sister and sister's boyfriend went into the water before Eddy jumped in, the report stated," according to Fl Key News.
Aguanno said other snorklers were in the water, and none of them were fishing or chumming the waters.
Shark attacks are rare, but can happen in the Florida Keys.
"It's relatively uncommon," George Burgess, a retired director of the International Shark Attack File, said Tuesday about the attack. "You have different types of activity, different types of sharks and different types of density."
Photo: Getty Images