Scotty McCreery Releases New Single 'You Time' With Music Video
By Blake Taylor
September 23, 2020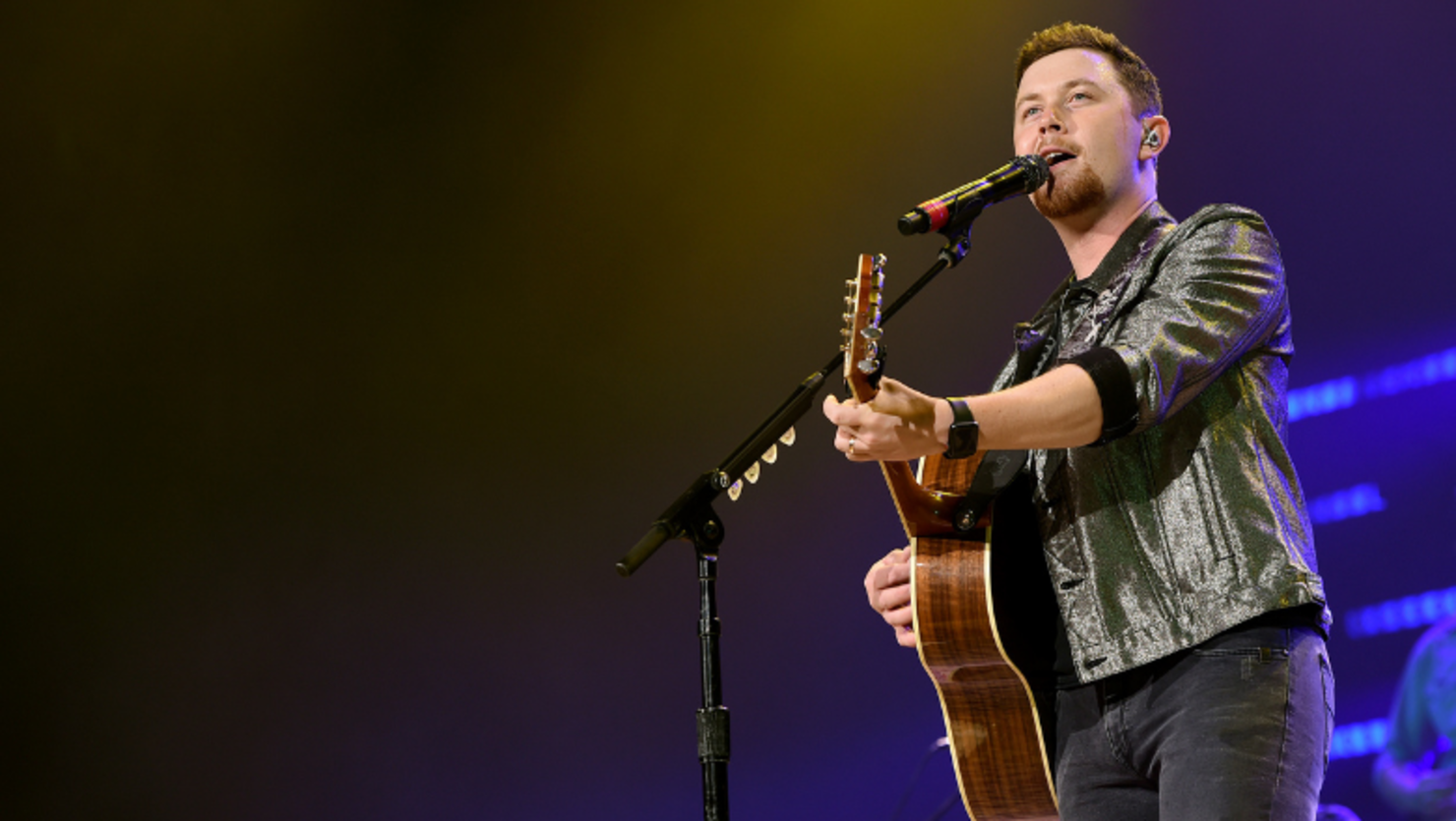 Scotty McCreery is giving fans a first look at what's to come on his forthcoming album with the release of his brand new single, "You Time."
"You Time," inspired by his wife Gabi, was written by McCreery alongside Frank Rogers and Aaron Eshuis. The up-tempo track is described as "a bouncy love letter to wife Gabi with McCreery reflecting on both their busy work schedules and just wanting her all to himself."
"I need a little you time, you time / Red wine sippin' in moonlight / Your touch, your skin / Your lips kissin' on me all night," McCreery sings in the chorus. "I ain't tryin' to monopolize / Your 24/7, 365 / But sometimes I need / Just a little bit of me and / You time, you time, you time."
"I am so excited to have new music out," McCreery said in a statement. "I wrote this with Frank and Aaron at a time when I was on the road more than I'd ever been before, and I'd get home just in time to see Gabi heading out to start her shift as a nurse. I was craving some 'You Time' with her and that inspired this song. Of course, now during the pandemic, we're having a lot of 'You Time' which I love."
McCreery gave the debut performance of "You Time" during his "Live at the Ryman" show on September 4. At a reduced capacity, 125 fans were able to watch McCreery in person at the iconic venue in Nashville, although his performance was also available to stream online.
"You Time" follows three consecutive No. 1 singles from McCreery's Seasons Change album including "Five More Minutes," "This Is It," and "In Between." Check out the new music video below.