Crews Search For Caskets Washed Away By Hurricane Laura
By Sarah Tate
September 25, 2020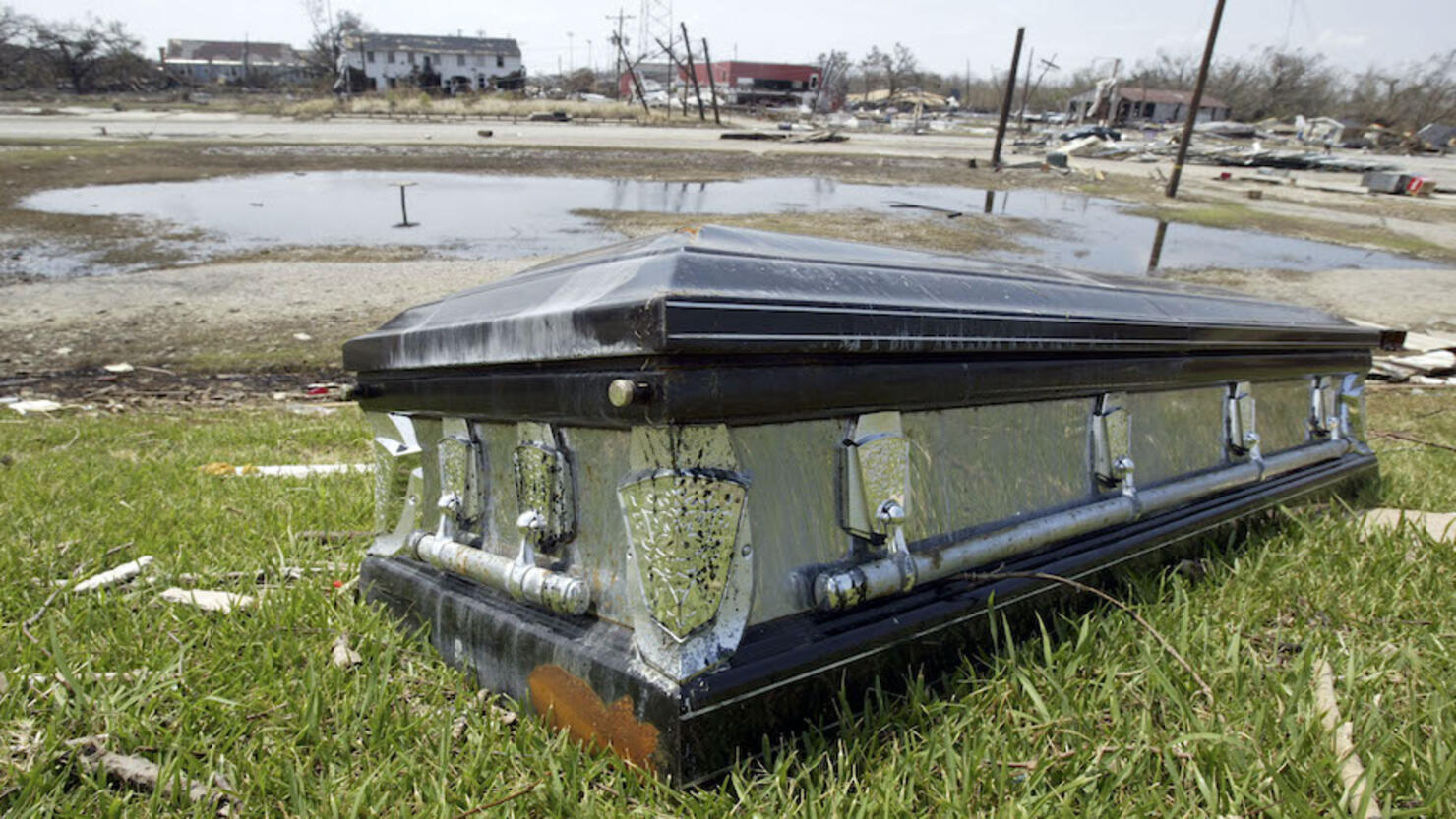 When Hurricane Laura hit the Gulf Coast in August, it left the normal damage and destruction associated with the storms in its path. What it also left behind, however, were hundreds of displaced caskets along Louisiana's western coast. Since then, the state Department of Justice has made efforts to recover, identify, and return the caskets where they belong.
Attorney General Jeff Landry said it's been a slow process, but they are working to ensure the deceased are "taken care of properly and respectfully." Earlier this month, crews from the Louisiana Wing of Civil Air Patrol took to the skies to help Cameron Parish officials search for the caskets that were washed out of above-ground vaults.
"Although a little unusual, this mission is just the sort of thing we're ready to take on," said Lt. Col. Mickey Marchand, the wing's incident commander.
The Cameron Parish coroner thinks at least 150 bodies were displaced, but that number could climb as they continue assessing the damage at cemeteries along the coast, KPLC reports.
"It means a lot to find those loved ones," said Scott Trahan, police jury vice president. "When it comes to the mausoleums, I mentioned to the bishop that we might have to start putting everybody in the ground. To get new caskets and rebury, it's an expense and a lot of worry for people trying to find loved ones."
Photo: Getty Images