Durham Schools Will Remain Virtual Into 2021
By Sarah Tate
September 25, 2020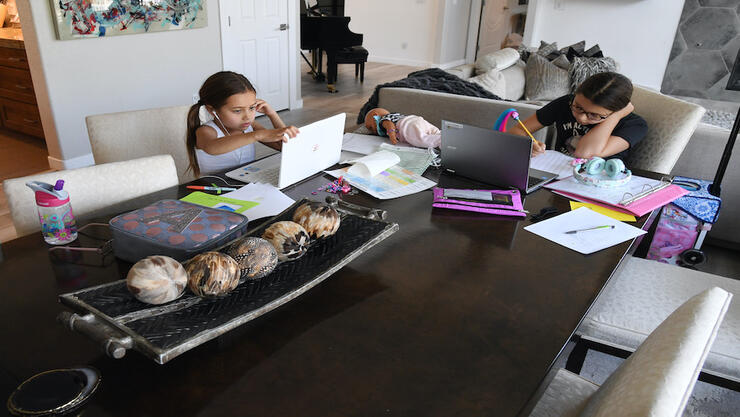 While some school districts are slowly opening back up for in-person learning, Durham Public Schools will finish the current semester virtually and continue online learning into 2021. The Board of Education voted 6-1 on Thursday to remain remote until at least January 16.
Full remote learning is considered "Plan C" under state guidelines. ABC 11 reports that traditional and year-round schools will remain remote until January while specialty high schools will stay virtual through December 23.
"We are going to make Plan C better," said Superintendent Pascal Mubenga. "Our community and teachers are not all of one mind, but right now most families and teachers still have deep concerns about COVID-19. We are continuing to work with our health department and medical experts to identify the best, safest time to re-open for in-person instruction. Our students need in-person instruction, but parents and teachers need to be confidence that our community is read. I will always consider their health and safety first."
Prior to the final vote, district leaders reviewed a survey about online learning that included the opinions of staff, students, and families. Mubenga suggested the district work on make virtual learning easier by improving both students' and teachers' schedules, according to WRAL. The board will meet at a later date to reassess the possibility of returning in person.
Photo: Getty Images
Chat About Durham Schools Will Remain Virtual Into 2021