J. Cole Honored With Massive Mural In North Carolina
By Regina Star
September 29, 2020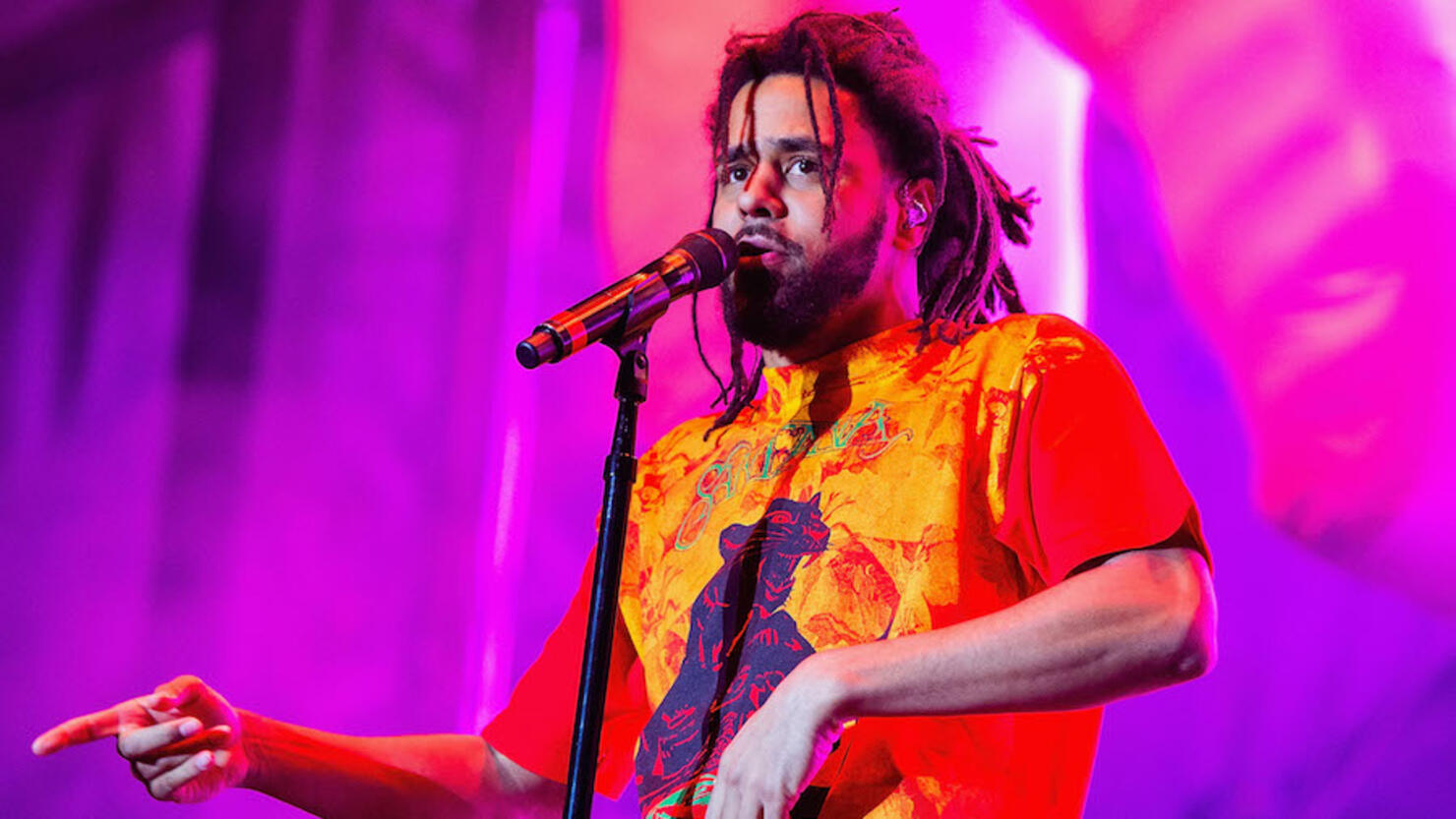 J. Cole received an honorable tribute in his native North Carolina.
The "No Role Modelz" rapper is being commemorated in his home state with a massive mural made in his image. Over the weekend, graffiti artist JEKS premiered a 40,000 square-foot design in collaboration with popular hip-hop photographer Jonathan Mannion, whose snapshot of Cole was transformed into a life-size mural on UHill Walls in Durham, North Carolina.
The illustration, which stretches across 15 contiguous acres, features Cole encompassed both a grey and blue clouded sky, with his face cast downward and his locs draping around his face. JEKS shared the masterpiece on social media Saturday (September 26), taking to Instagram with a heartfelt caption about the meaningful project.
"Another collaboration with legendary photographer @jonathanmannion of NC hiphop legend @realcoleworld for @uhillwalls in Durham NC," he captioned the mural on Instagram. "It was such an awesome few days surrounded by 40-plus other artists killing it."
As fans know, the Fayetteville, North Carolina, native has made it a habit to rep and show love to his home state throughout his career. 
In 2015, the "The Cure" artist used his Dreamville Foundation to support single mothers by turning his old childhood home into a homestead where single mothers and their children could live rent-free. Before Hurrican Florence hit, he plotted to launch his annual Dreamville Festival at the iconic Dorothea Dix Park in Raleigh, North Carolina, in 2019, with some of the proceeds from the event to be donated to the park's conservancy.
Over the summer, the hometown hero returned to Fayetteville to march with protesters in the fight against police brutality and racial injustice in the wake of George Floyd's tragic arrest.
Photo: Getty Images