Burna Boy Reps His Roots With New boohooMAN Streetwear Line
By James Dinh
September 30, 2020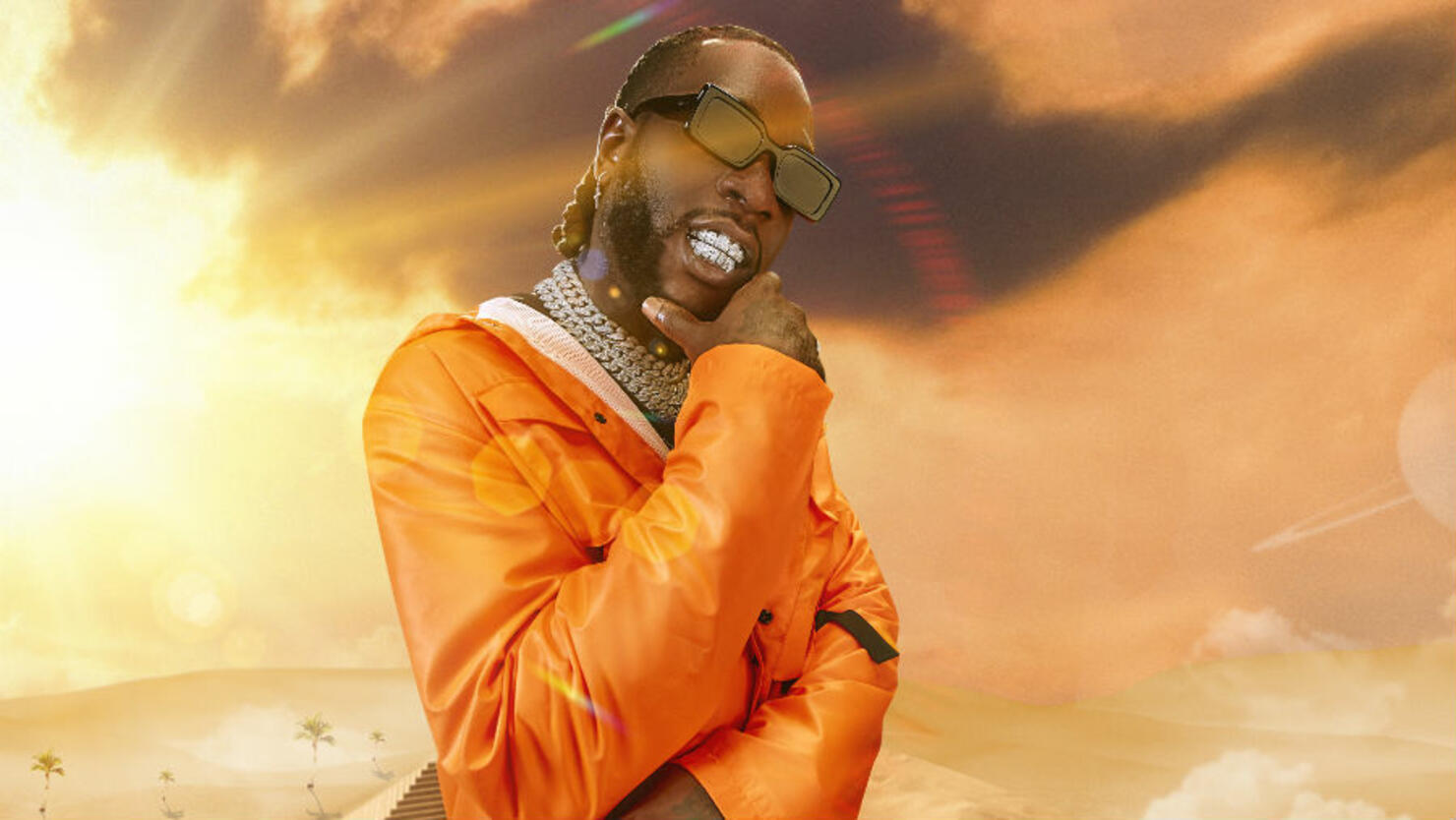 If you know anything about Burna Boy, you know that the Nigerian superstar is man of instinct and spirituality. Pair that with his roots and you have the makings of his new streetwear line for boohooMAN.
Co-designed and executed by Burna over virtual meetings between Lagos, Nigeria and Manchester amid the quarantine, the new collection, which launched on Wednesday (September 30), sees the star hold a magnifying glass to Africa as a counterpart to his latest album, Twice as Tall. With his mission for inclusion in mind, the star wanted to make a collection that represented all facets of his on-the-go lifestyle. With 120 pieces in total, it's easy to see how he accomplished that goal. Price points range from $12-$90, with selected lines available in sizes S-5XL.
Ahead of the release of the line, iHeartRadio spoke with the star about his foray into fashion, which sees Burna Boy offer fans various forms of simple silhouettes, graphic tees and more. Scroll on below to read the multi-talent had to say about the line, his latest musical offering and what he's learned about himself this year!
Despite the lockdown, you've dropped several projects. How did you balance your creativity with the reality of our new normal?
I set goals and ensure it is achieved regardless of surroundings. Man, I always try to be positive and prepare for the worse, so [I] just used this time to find out more about myself and my history, which birthed this project. I had a lot of time to study and think how I would like to deliver my message.
How did Twice as Tall help inspire the idea for a clothing line?
I wanted to create something that my fans could have access to and my fans could have a piece of me and be able to step into my world for a few. It was important for me, because of the lifestyle, I have to be able to pull something for every occasion from this specific collection. Whether it is going to the studio, airplane fit or performance look, interviews etc., there is something to wear and you can dress it up or down. I think that was what was important for people who have a plethora of lifestyles [and] different day-to-day looks.
What were those initial Zoom meetings like to conceptualize the visuals and aesthetic for the line?
I have an amazing creative strategist on deciding the general approach for the collection and we were able to just separate the different compartments of the collection and run with it, especially choosing the colors green and white, which is reminiscent of the country I come from: Nigeria. Our flag is green, white [and] green, so there are a lot of subtle elements even like the codes on the back of some of the t-shirts.
The number eight on the graphics shows that Twice as Tall was my eighth body of work. [There are] just hints and codes that have bits of my album and the creative process of creating my album, especially because they were done at the same time. They go hand-in-hand.
How does the creative approach to making clothing differ from making Afrofusion?
They are not that different. It starts off internalized. [It] starts with me and where my head is at at the time. I always say that my projects immortalize a period for me. So, in 10 years if you look back and you ask what was happening in 2020, you will understand why I made Twice as Tall. This is similar with clothes. I knew I wanted a collection that I can pick something out in any occasion and I knew that it would have subtle hints of me personally and education, whether it is the graphics on a tee or just inspiring words that I live by or abide by. You will find the same in my songs.
What are your favorites items among the line? 
My favorite piece is the varsity jacket, the green and white varsity jacket. It's a piece for everyone. Everyone needs to get that jacket before it sells out. The full leather trousers are also sick. That, for me, you can dress up or dress down. I also love the black velour tracksuit. Honestly, I love the whole collection. Everything is my favorite. Everything is sick, so everyone go get it now.
You've dropped several collaborations this year, including cuts with Beyoncé, Sam Smith and Pop Smoke. Do you have any other collabs in the works? What can you share about them?
I have lots but you're going to have to wait. They are not really that planned. When they come and it's like spiritual, we just do it. I work with people I want to work with. Take Naughty by Nature, for example, on my album. That was a childhood dream come true. These were artists I would sing too at the age of three or four. Now having them bless my album could only be spiritual.
How do you approach collaborations — whether it be music, fashion or something in between — versus working independently on your own ventures?
As I said, it's spiritual. As long as the goal is aligned and it is helping promote the message and my vision, then we make it happen.
Diddy EP'd your new album, Twice as Tall. Talk to me about what he brought to the table.
Puff the OG, he put his touch on it. He hears something different and sees the vision, man. He listened and really got involved. There was no other person that I could think of that could bring to life the vision that I had for this album. He understands what I was trying to achieve, building a bridge for every Black person, and this album sets the pace.
It's safe to say that the lockdown has had an impact on all of us. What have you learned about yourself in 2020?
I have learned that I can't stay in one place for too long. It was weird. For the last three years, I haven't spent more than a couple weeks, sometimes days in a country, so just to be in once place for months seemed alien to me, but at least I was home.
This conversation has been edited for length and clarity.