Camila Cabello Praises 'My Love' Shawn Mendes Following New Album Announce
By Taylor Fields
October 1, 2020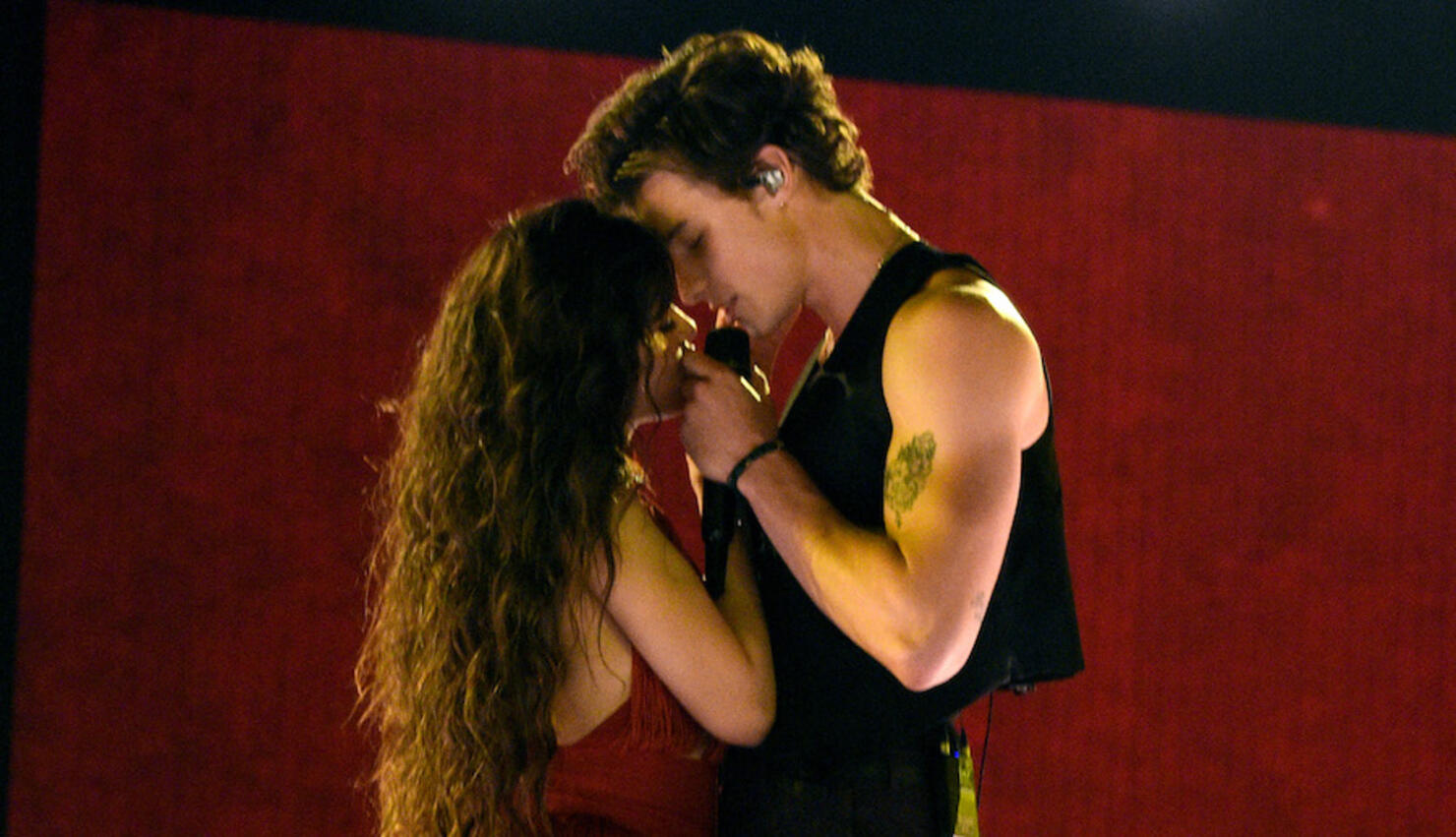 Looks like Shawn Mendes and Camila Cabello are still going strong despite breakup rumors that have been circulating.
After Mendes announced his upcoming new album Wonder, due out later this year, and its title track coming out this week, Cabello took to instagram to praise her man, calling him her "love" and expressing how proud she is of him. Along with the teaser video Shawn had shared earlier in the day, Camila wrote:
"the world could use some magic, beauty, and Wonder always, but especially right now.@shawnmendes what a gorgeous gift to the world. He's crafted this album with every last bit of his soul, his spirit, and his essence with the purest of intentions. My love, I'm so proud of the person you are and I'm so excited for people to see and hear your heart."
Rumors that Camila and Shawn broke up began over the summer as the two have been very quiet on social media. However, Cabello has been in the UK shooting Cinderella, and Mendes has likely been hard at work recording new music.
Shawn officially revealed the Wonder details on social media, and shared a handwritten note to fans. In the letter he wrote:
"I've missed you all so much! I know it's been a really scary year for everyone so I'm sending buckets of love to all of you x
I wrote an album. It's called Wonder. it really feels like a piece of me has been written down on paper and recorded into song. I tried to be as real and as honest as I've ever been.
It's a world and a journey and a dream and an album I've been wanting to make for a really long time. I absolutely love it. Thank you for being by my side for so many years. I love you all so much."
Shawn's new album is set to be released on December 4th while its title track, and first taste of the project, "Wonder," will be out on Friday, October 2nd.